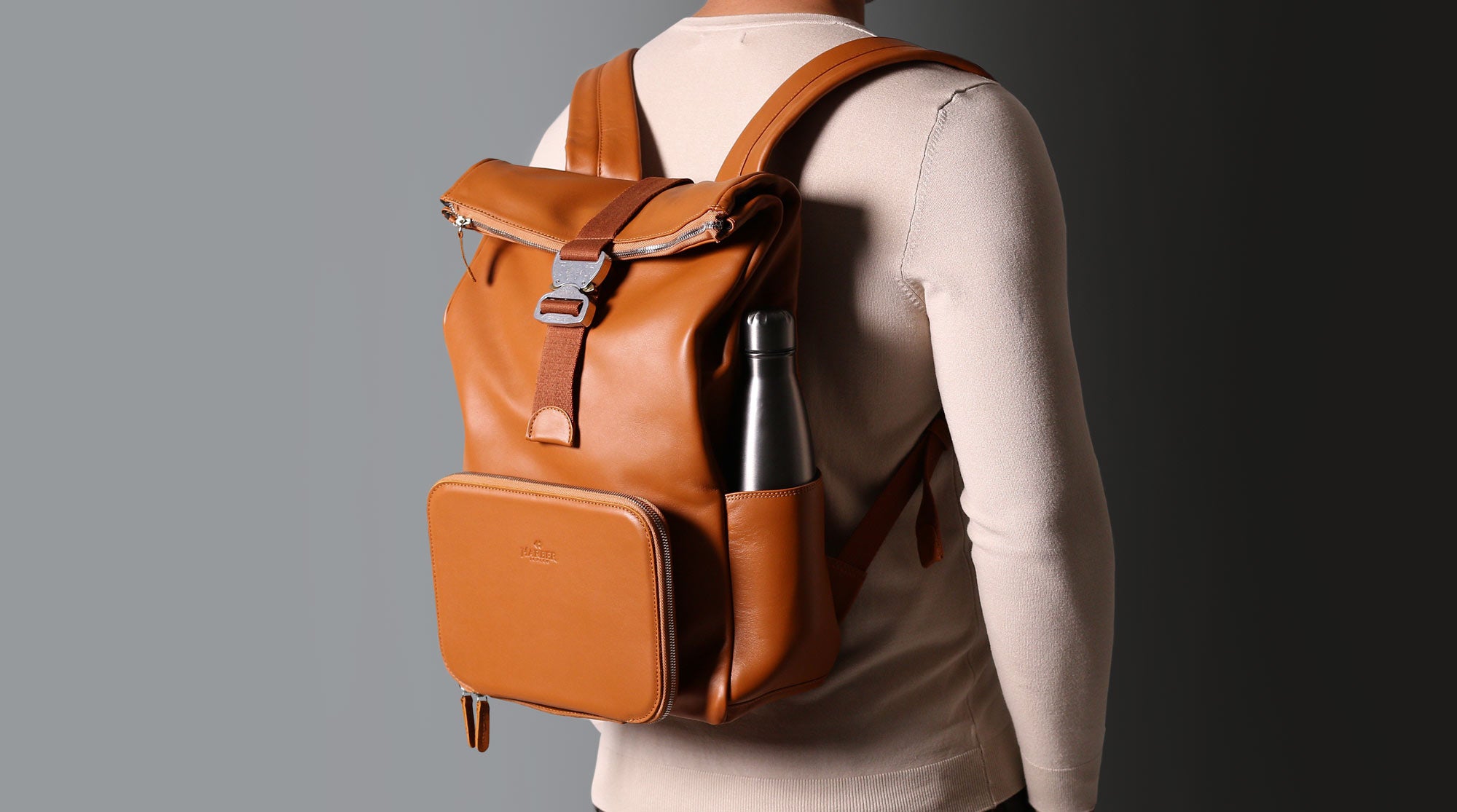 A Backpack For the Urban Adventurer in You
Our Roll Top Backpack was designed for the adventurer in you, whether you're planning a weekend away in the mountains, or for your commute to work, it will adapt to your lifestyle flawlessly thanks to the front inserts, giving you total control and flexibility on what to carry and how to carry all your essentials around.
Dedicated Tablet Pocket inside the Backpack
Fits most popular tablet brands, specially all iPad Pro models with their covers attached, from the iPad Pro 12.9" to the smaller versions as well.
Magnetic Sternum Strap for ease of use
Making the leather shoulder straps in a way that allowed for extra comfort and functionality was a real challenge, we took months to develop it with only one thing in mind, your total comfort.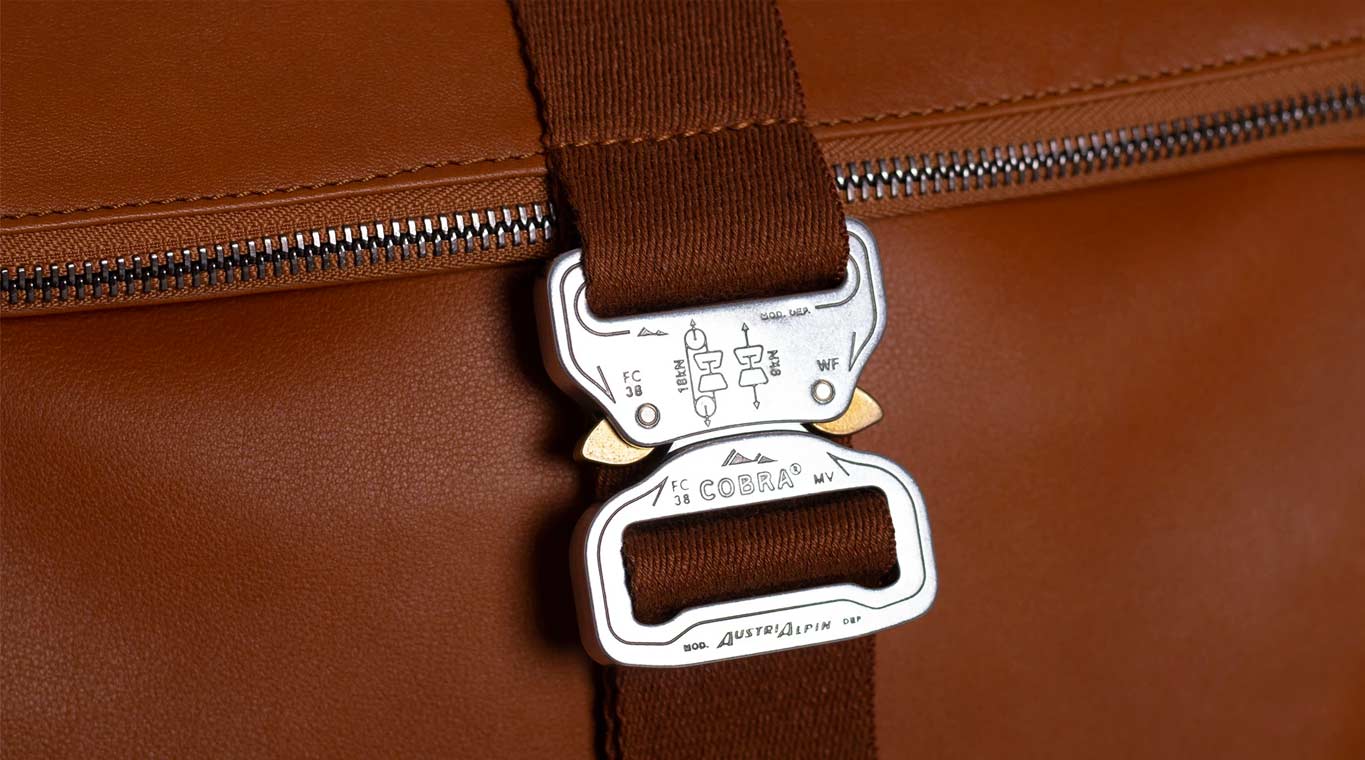 Premium Materials, from Top to Bottom
The Military grade front buckle is comfortable to use and add a striking look to the backpack that won't go unnoticed. In addition, all other buckles are custom made with Aviation Grade Aluminium.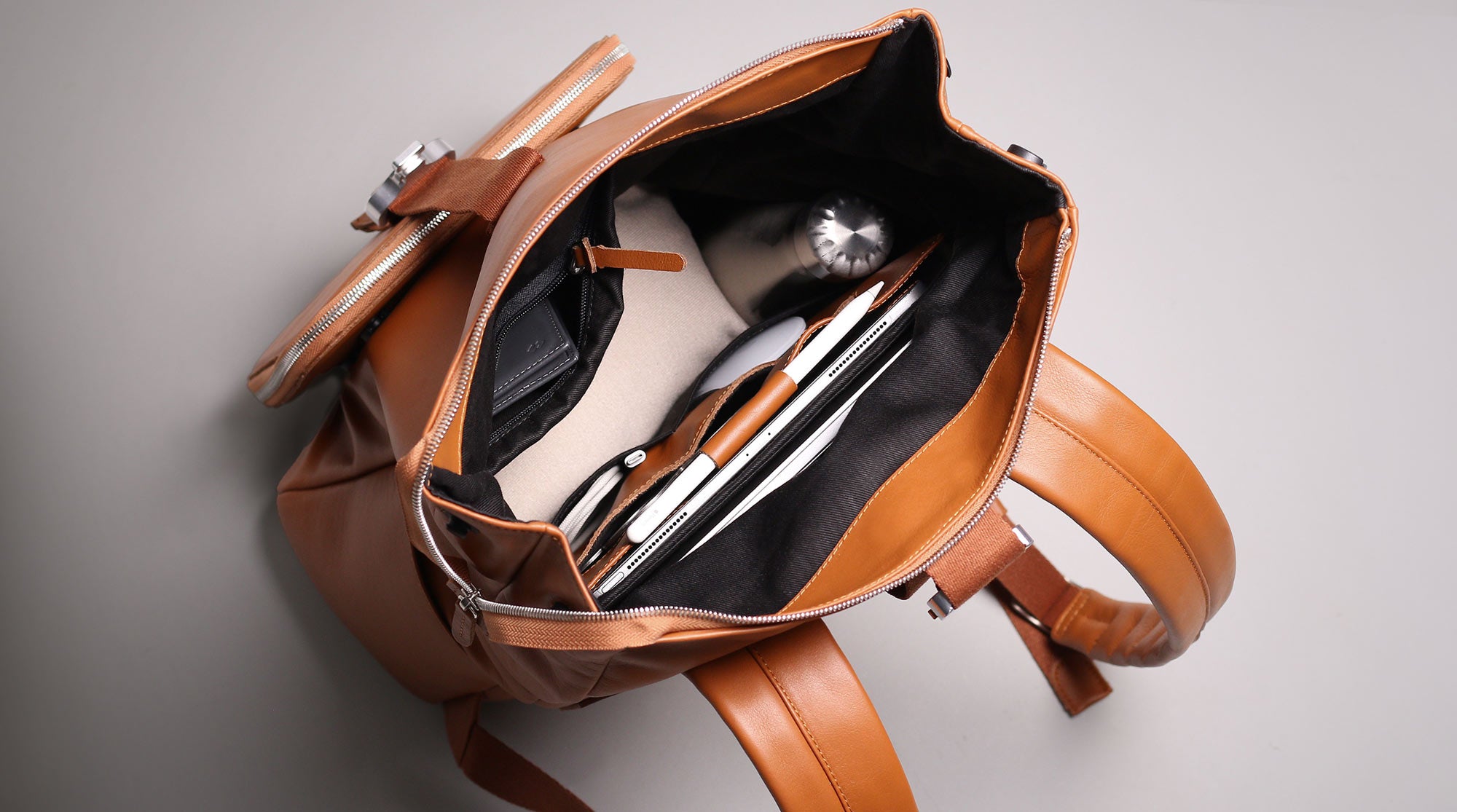 Our Roll Top Backpack is designed to fit most 16" and 13" Laptops
Fits 14" and 16" MacBook Pro as well as Surface, ThinkPad, Dell XPS and other popular laptop brands.
Love the Quality, however…
The bag is amazing and I don't regret buying it. But there's a couple of things that bothered me a little bit. First, the pictures in the website did not involve all angles like the bag from inside and the black plastic clips beneath the attachment, i was planning to use it without the attachement but clearly it wouldnt look that good because the clips color is black and would stick out on a tan bag. Have I Known that earlier, I might have bought the black one to make it less visible.
So please try not to lose customer trust by hiding whatever you think is not pretty.
Second opinion from a design POV, it would look much better if the clips match the bag colour 'Tan or brown" that way we can comfortably use the bag without the attachment, otherwise. What's the point of having a removable attachment in the first place?
Delivery Mess Up but Harber owned it.
I ordered a wallet to be delivered express delivery to Spain, it ended up taking 2 weeks and as I was moving out of the property, I didn't get the wallet delivered. I informed Harber and they sent me another one free of charge. Thats customer service!! the wallet itself is very nice leather and will be purchasing more products in the future.