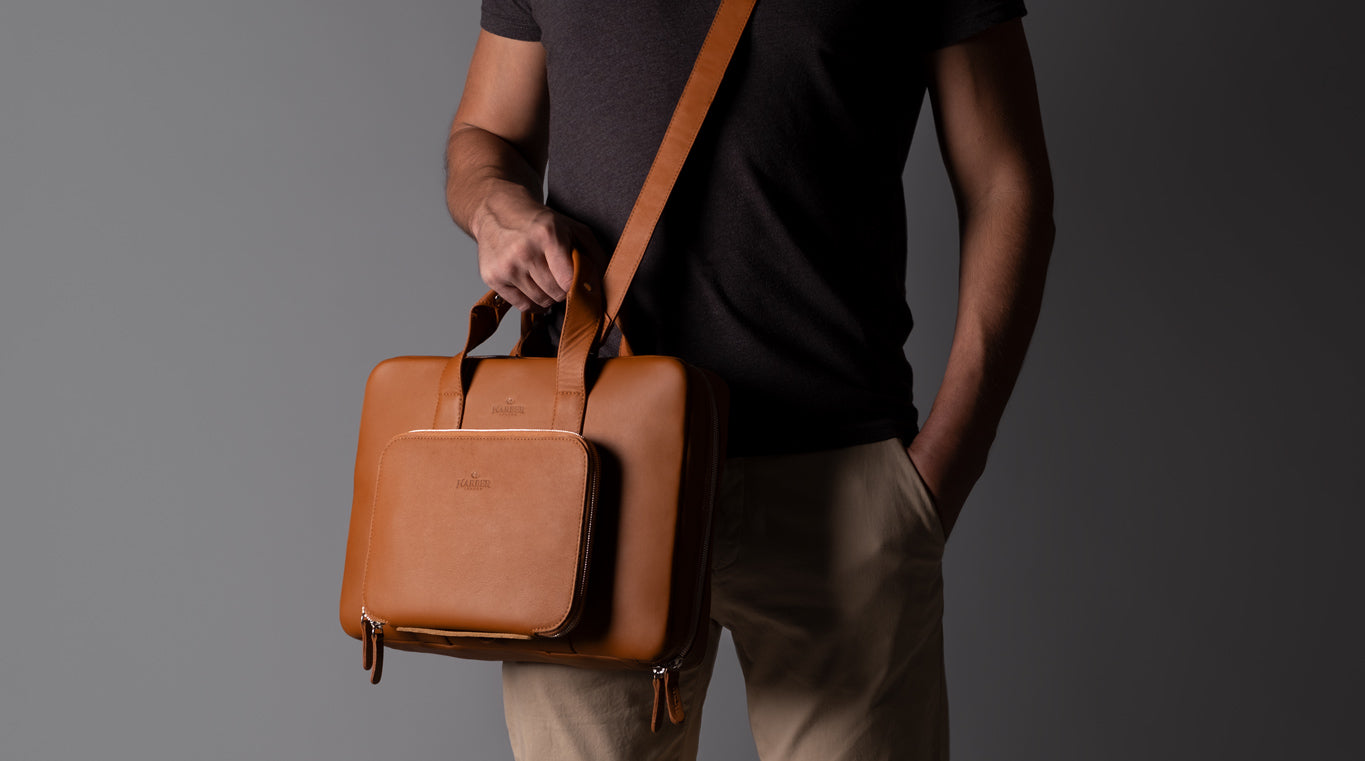 Our Work Briefcase is designed for 16"/15" & 13"/14" Laptops
Fits 16" MacBook Pro as well as Surface, ThinkPad, Dell and other popular laptop brands.
Our Work Briefcase fits most tablets
Fits all iPad Pro models with their covers attached, from the iPad Pro 12.9" to the smaller versions as well as other popular tablet brands.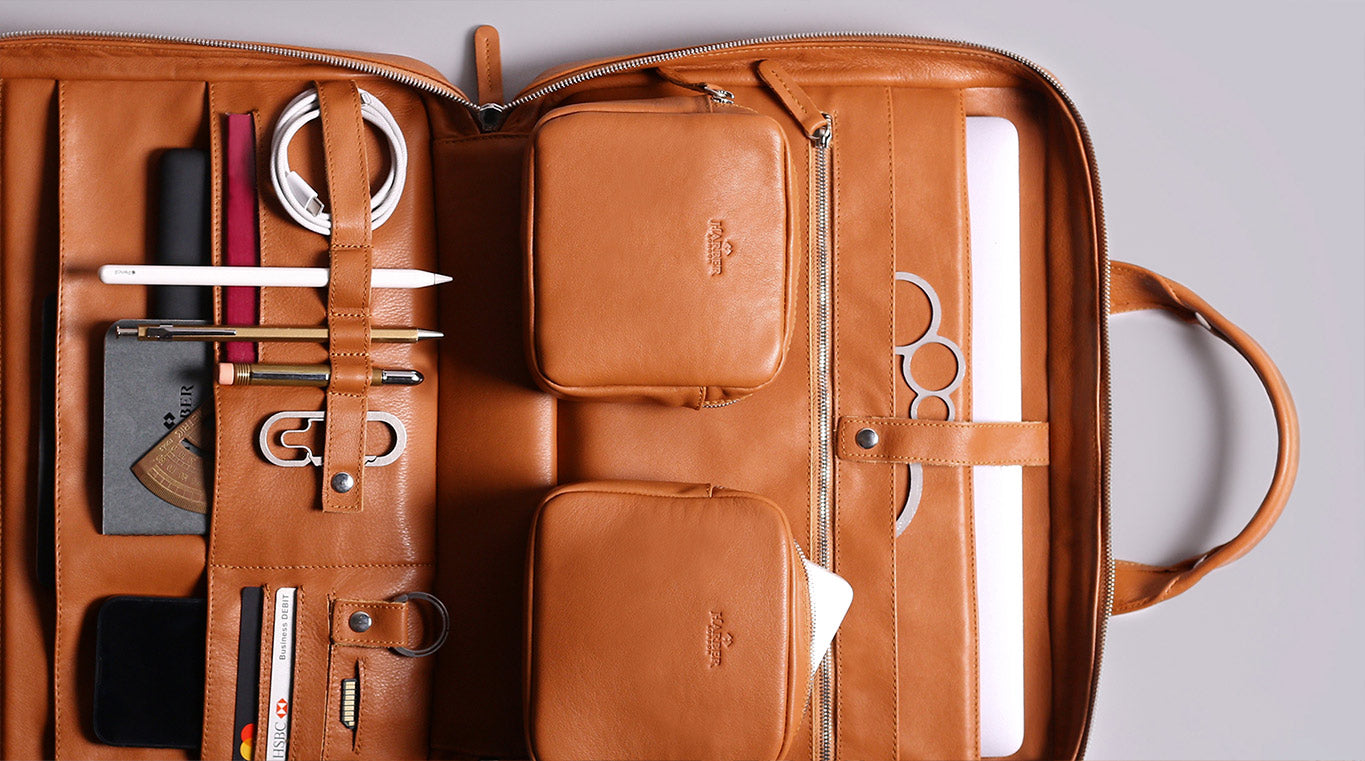 Premium Leather Work Briefcase that ages beautifully
Our Work Briefcase is handcrafted with Premium Full-Grain Leather that ages with character, adding personality and a timeless touch as it wears out.
Securely Fastened Magnetic Modular Inserts
The removable front Inserts can only be detached by pulling a security tag, and easily put it back on magnetically with ease.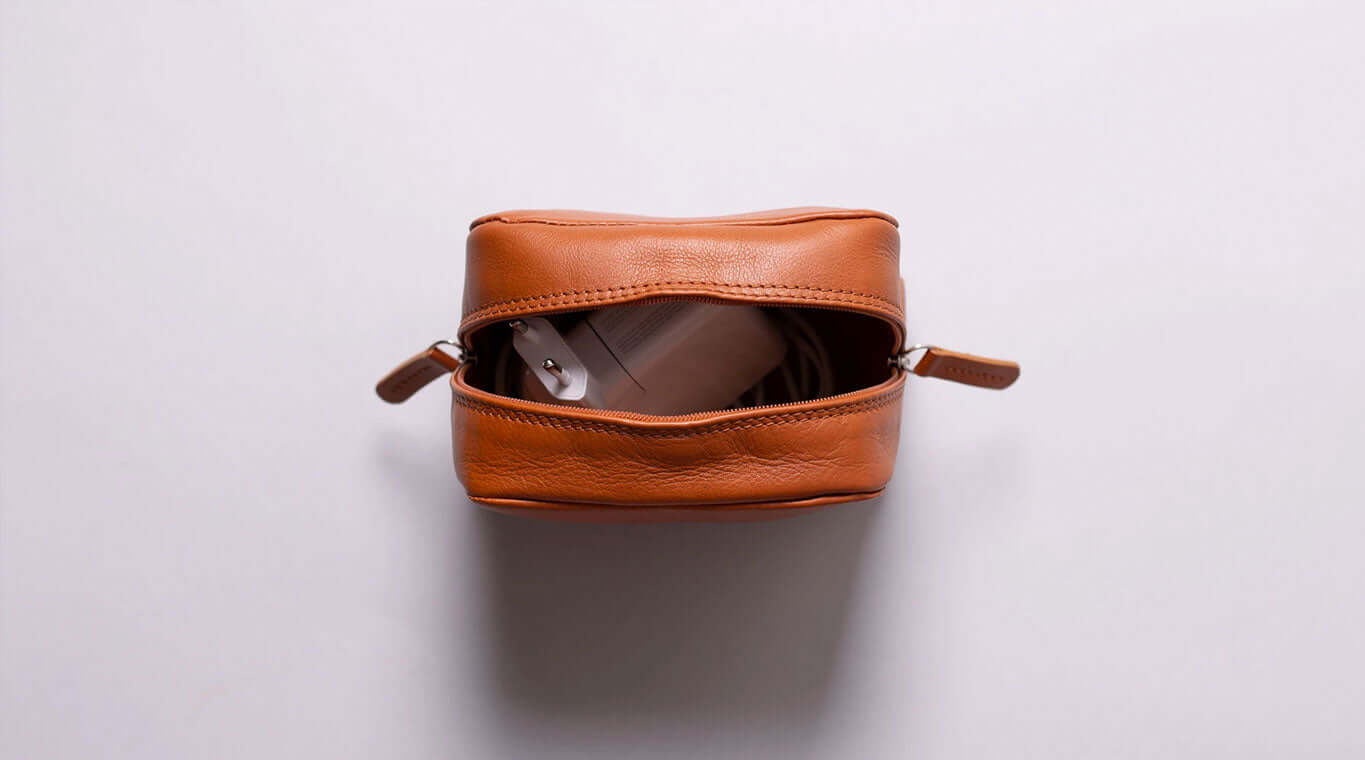 Inner Magnetic Pouches for your charger and carry essentials
2 x Magnetic Pouches included that will be easy to take in and out when needed. The Magnetic Pouches have been thoughtfully designed to help you carry all types of chargers with ease as well as any other carry essentials.
Very good bag!
Very well put together briefcase! Fits my needs completely!
Thank you for a very nice case!
Work Briefcase
The concept of the item is excellent. Would love to see it even larger ti better store binders etc. Customer Support (Silvia) is brilliant. Work Briefcase had signs, marks and problems with the velcro and a such I had to return the item. Quality issue should have been realized when packing and should not happen with such a high price product.
Will nevertheless recommend the brand.