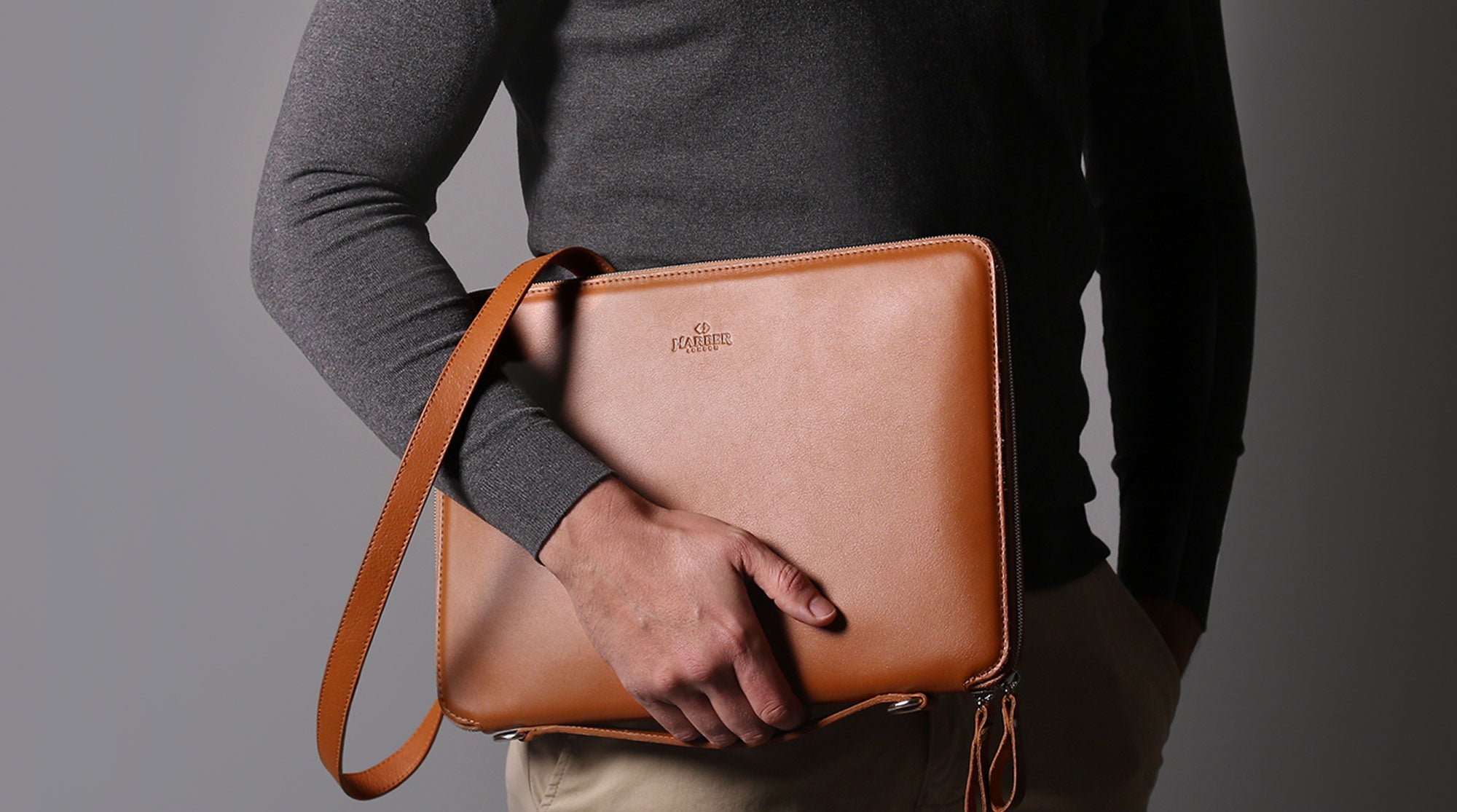 Introducing the personal leather organiser
Introducing our NOMAD series for iPad Pro 12.9" & MacBook Pro 13", MacBook Pro 14" and similar sized devices, to help you keep everything organised on the go.
Luxury organiser for iPad and Macbook Pro
After years of awkwardly carrying stuff around, filled pockets, filled backpacks and a need to better carry our stuff more organised, we wanted to create a good looking organiser.
"The perfect travel organiser"
Hold your cords, keys, credit and business cards, a small notepad, paint brushes or tools, and everything you might need in a slim and stylish fashion.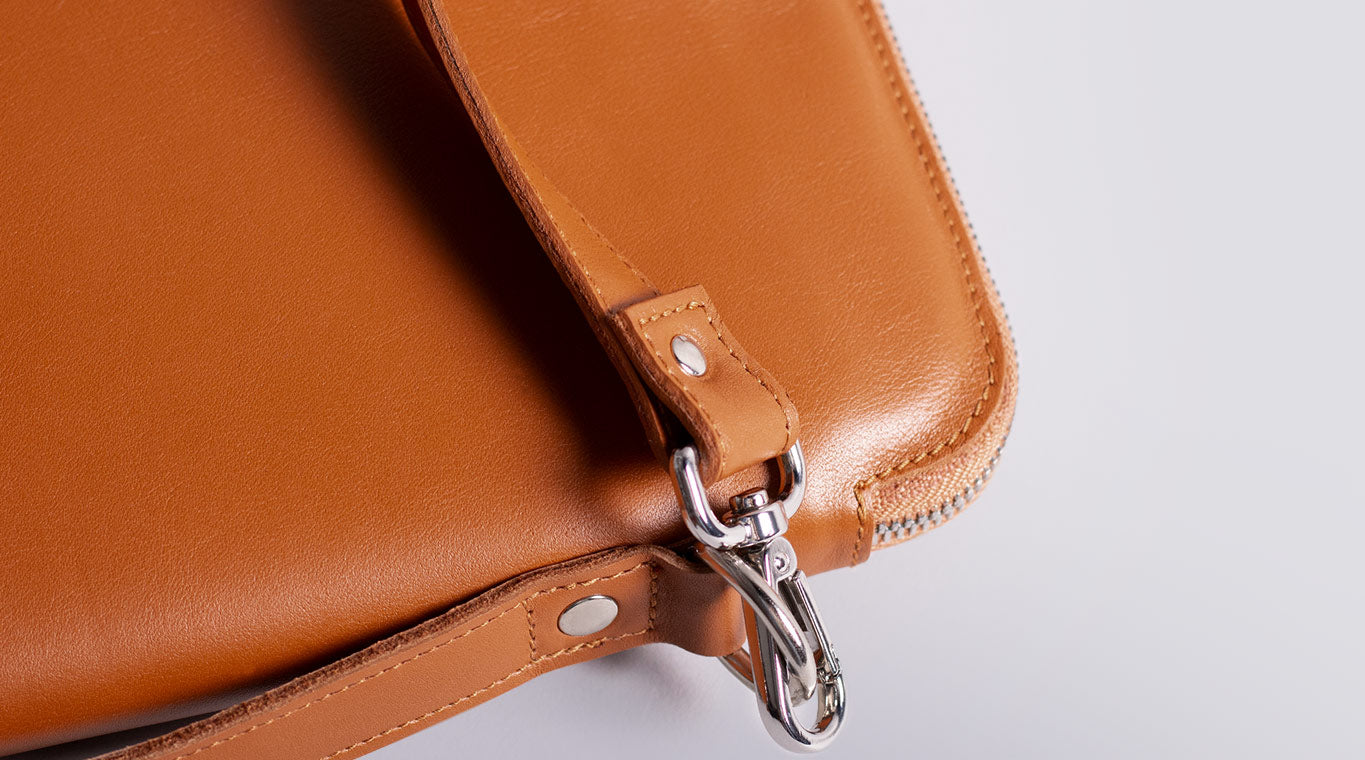 Leather organiser designed in UK
Handcrafted with Premium Full Grain Leather in Spain.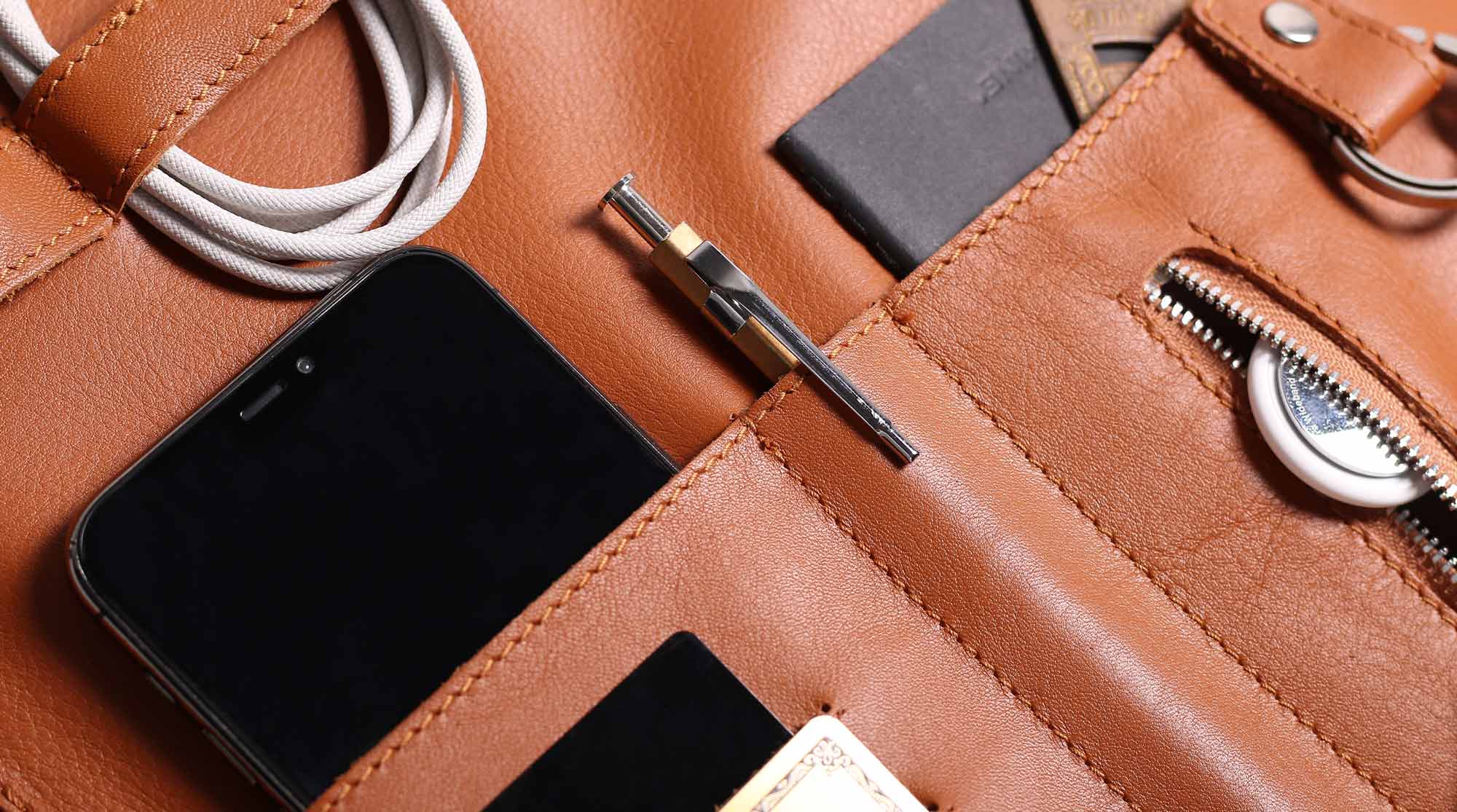 Schöne Tasche mit Enttäuschungen
Ich habe diese Tasche als Geschenk erhalten. Die Tasche wirkt auf den ersten Blick sehr gut verarbeitet. Leider löste sich nach ein paar Wochen die Außenhaut an manchen Stellen. Zuerst dachte ich, dass eine Naht aufgegangen ist. Es stellte sich heraus das diese allerdings nur verklebt war.
Nach ca. einem Dreiviertel Jahr fing der Reisverschluss an Probleme zu machen. Die Pflege des Reisverschluss brachte nicht die ersehnte Lösung. Nach nun ca. 1 1/2 Jahren klappt der Reisverschluss gar nicht mehr. Sehr schade.
Premium quality that doesn't allow thickness
Quality is perfect. Number of pockets and cable places more than enough. Good for your daily meetings around the city. However, don't expect your wallet, power bank or others to be in the Organizer. I'd like it to be just slightly more thicker to allow slightly more thickness. But having said that it's perfect for your meeting stroll in the city for a day.