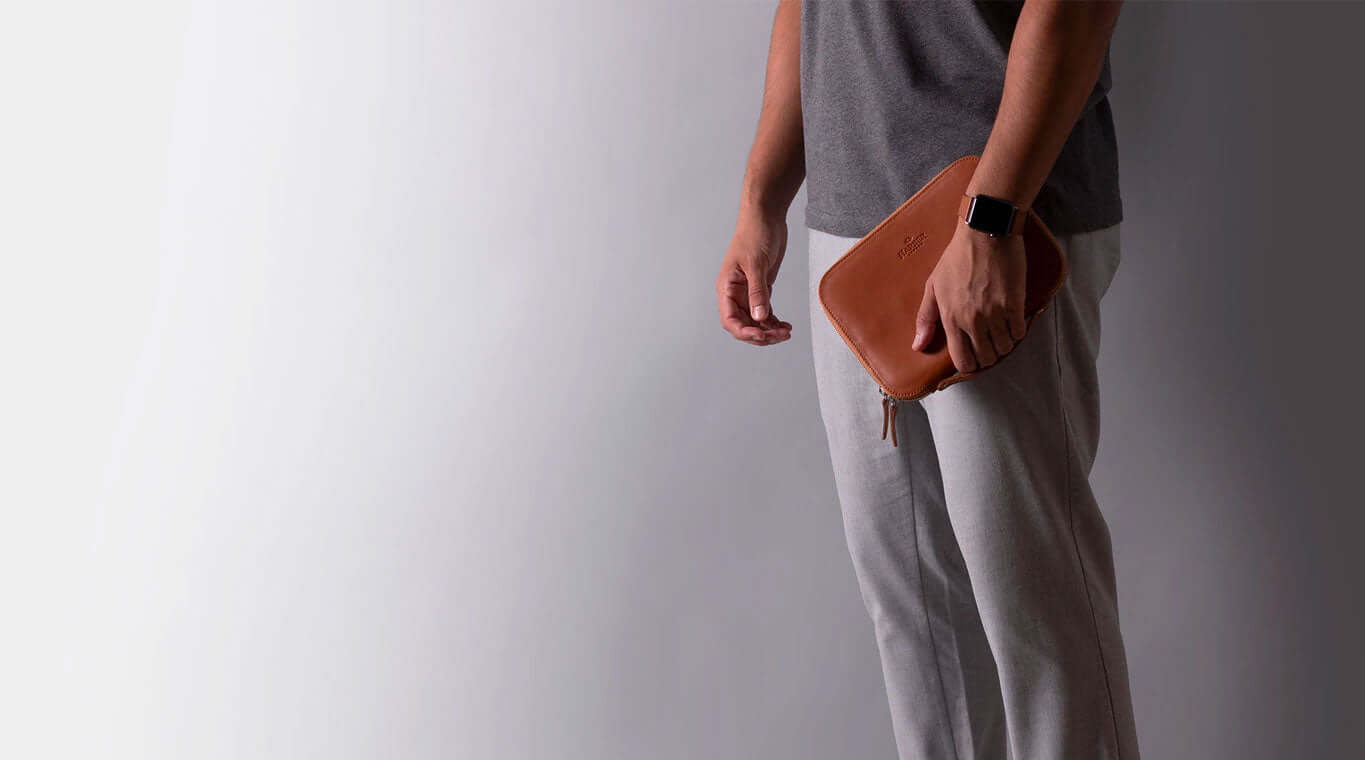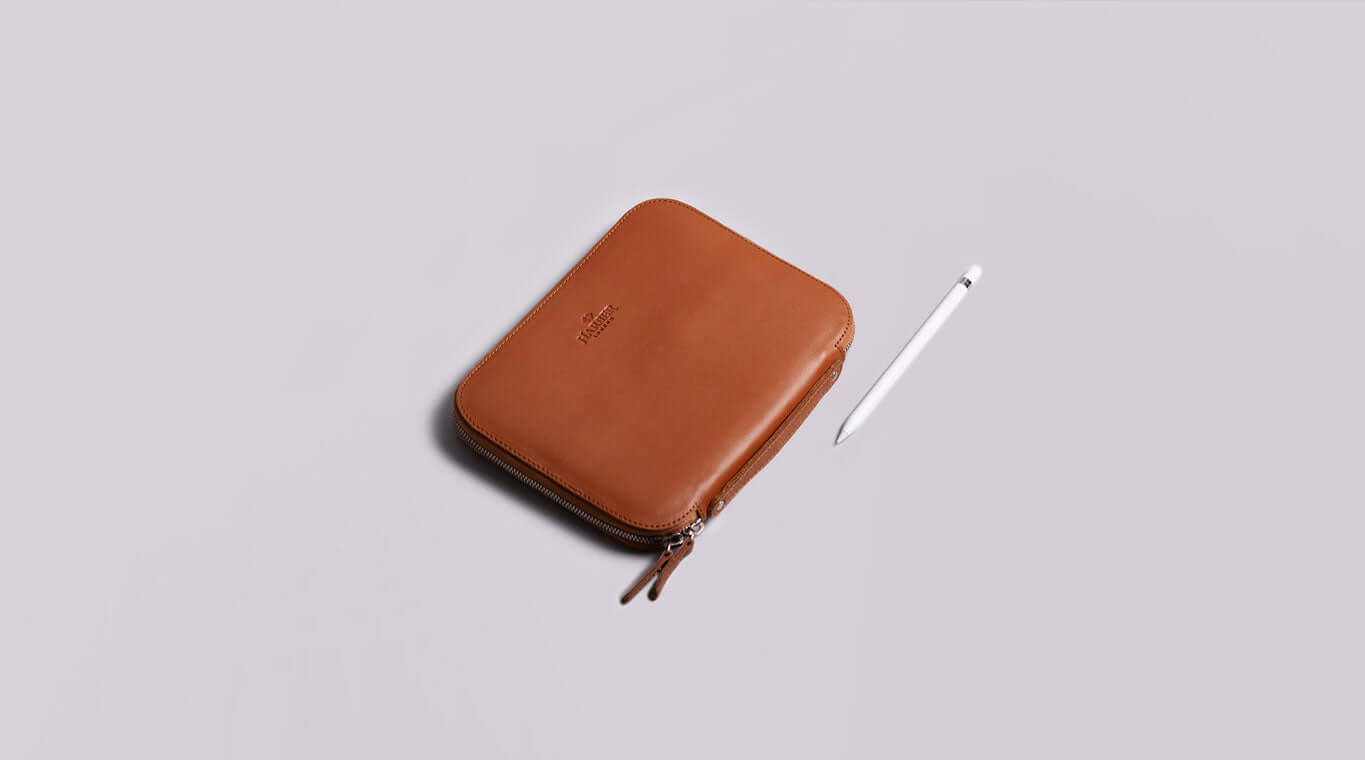 Fits an iPad Mini, Kindle or A5 Notepads
Thoughtfully designed to fit all iPad Mini versions, Kindle Paperwhite and similarly sized ebook readers, A5 notepads & more.
Premium Leather that ages beautifully
Our Nomad Mini Pro is handcrafted with premium full-grain leather that will age with character, adding a personal and timeless touch as it wears out.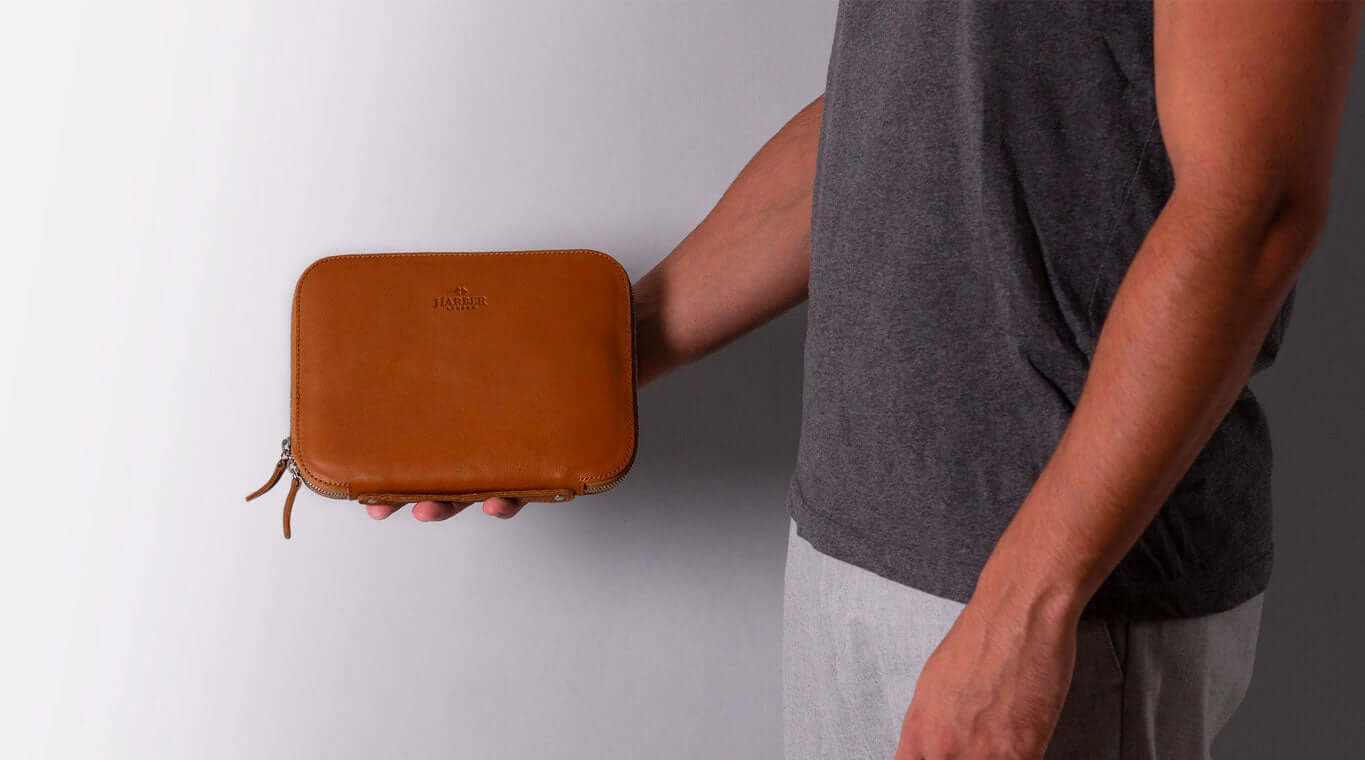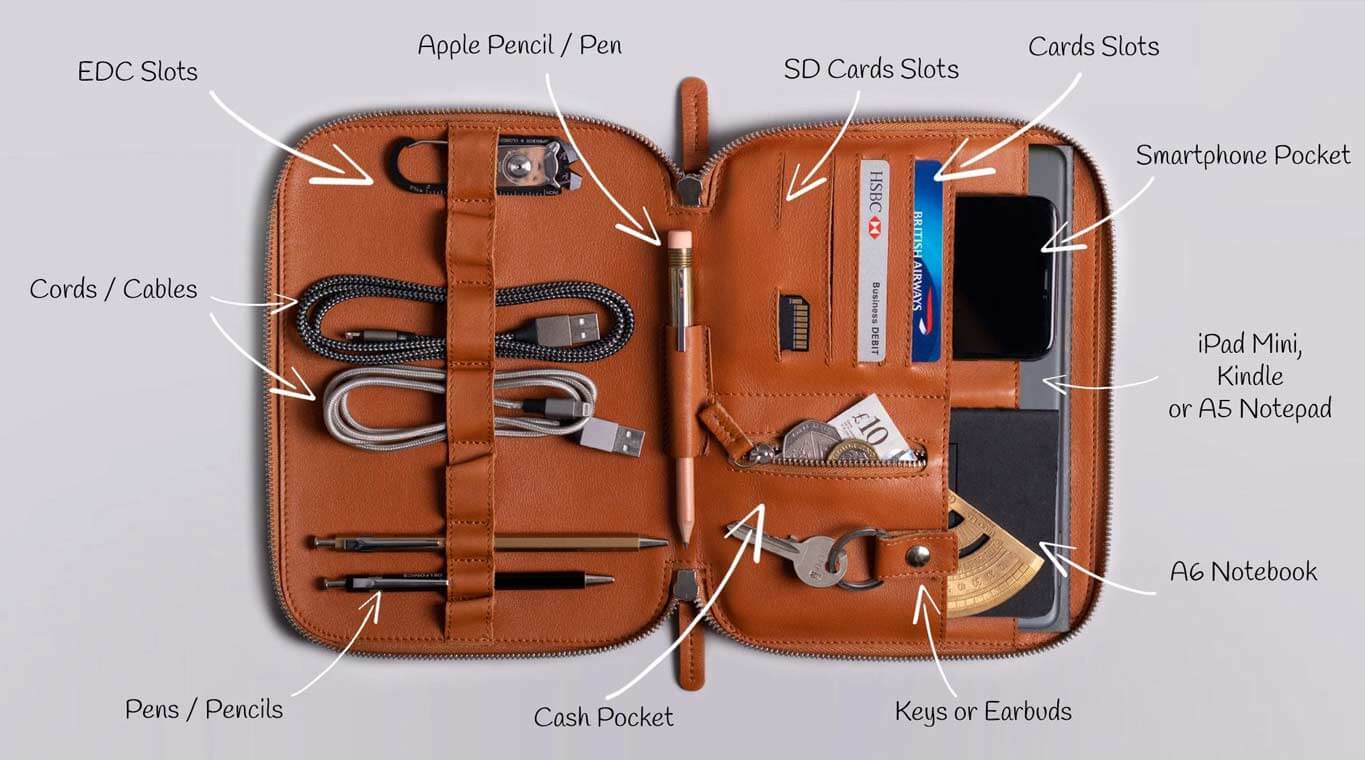 Keep it all tidy inside your Nomad Organizer for iPad Mini
Carry all your cords, pens and notebooks well organised inside the Nomad. Say good bye to the carry chaos and keep it all neat and tidy.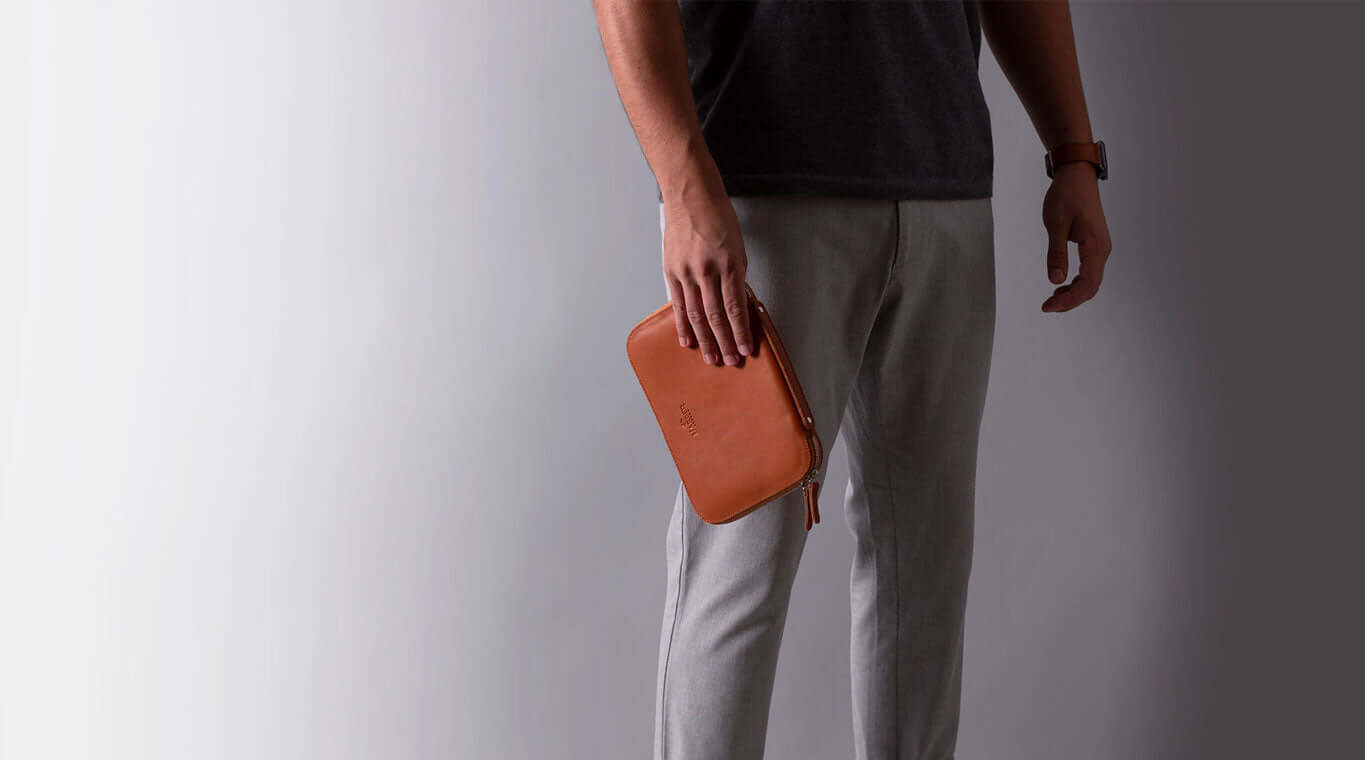 Great Service!
Hey,
Although I do not know you, but it is important for me to tell you that you were great, professional and fast!
Special thanks to Ceila for the escort!
Love,
Iwan ♥
Fantastic!
The Nomad Organizer Mini was delivered super fast even though it was sent from overseas. It was thoughtfully packaged and beautifully made. Really pleased with the quality of the leather with clear attention to detail. Surprised how many items actually ended up fitting. Looking forward to future orders with you. In the meantime excellent job!!