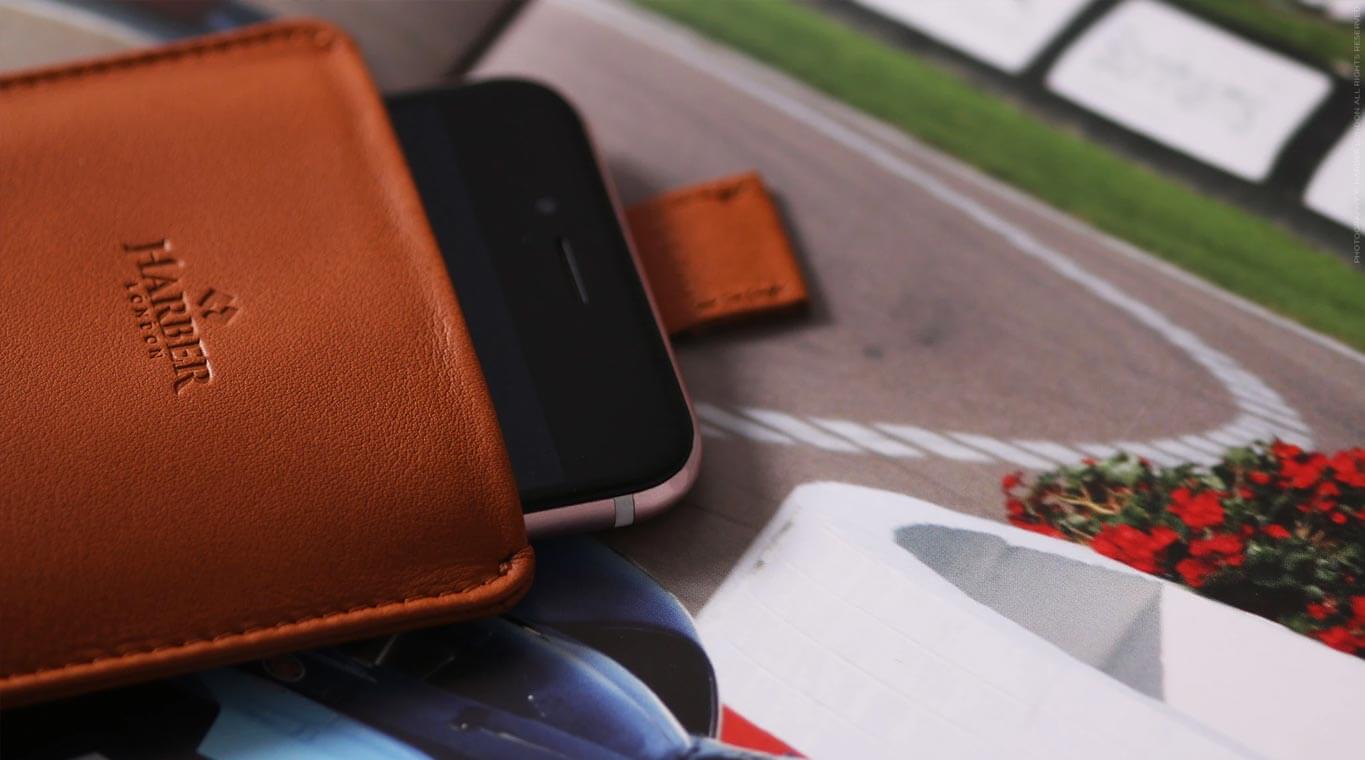 Leather iPhone sleeve
Slim Pull Sleeve for iPhone & SmartPhones is the thinnest and most comfortable case we have ever made yet. 
Slim iPhone sleeve
The Slim silhouette is elegant and offers you comfort and a luxurious feel.
The Pull tab provides quick access to your phone while the back quick draw pocket stores one or two cards with ease.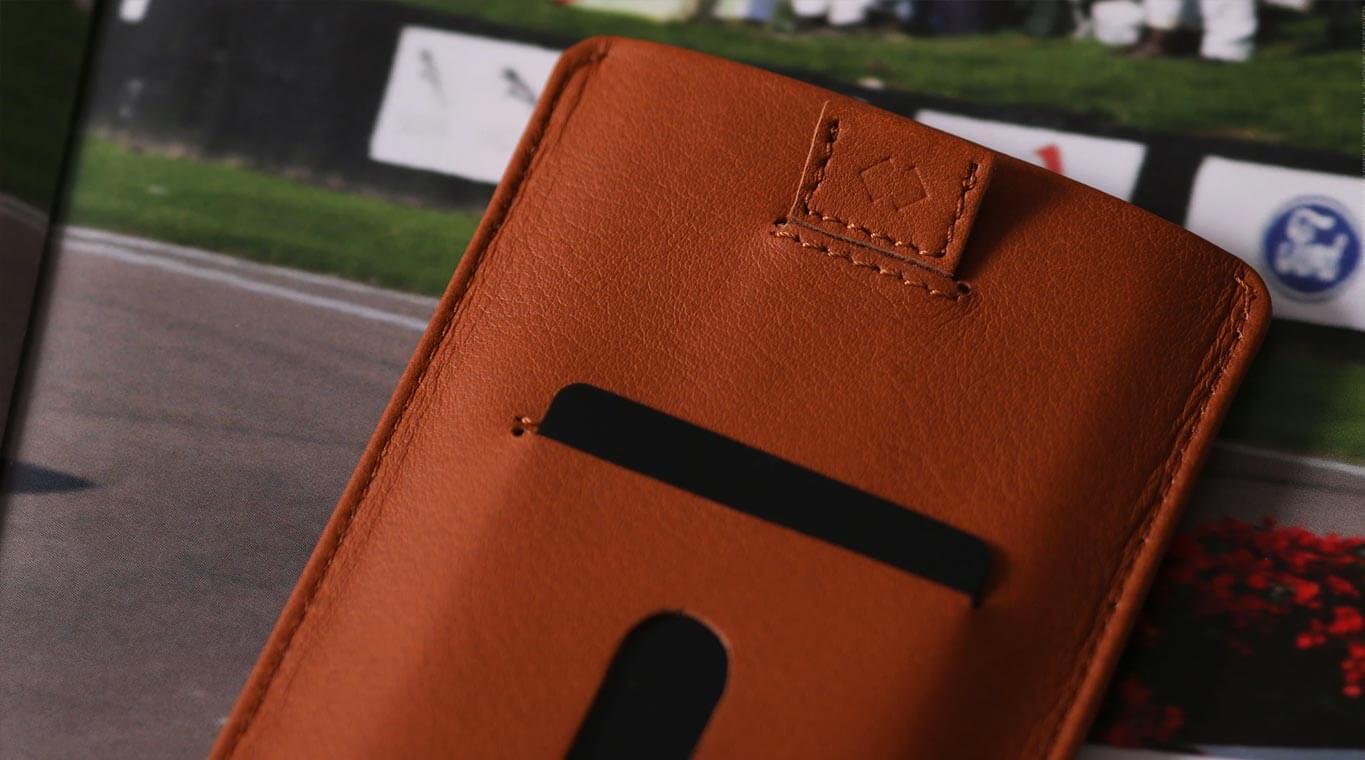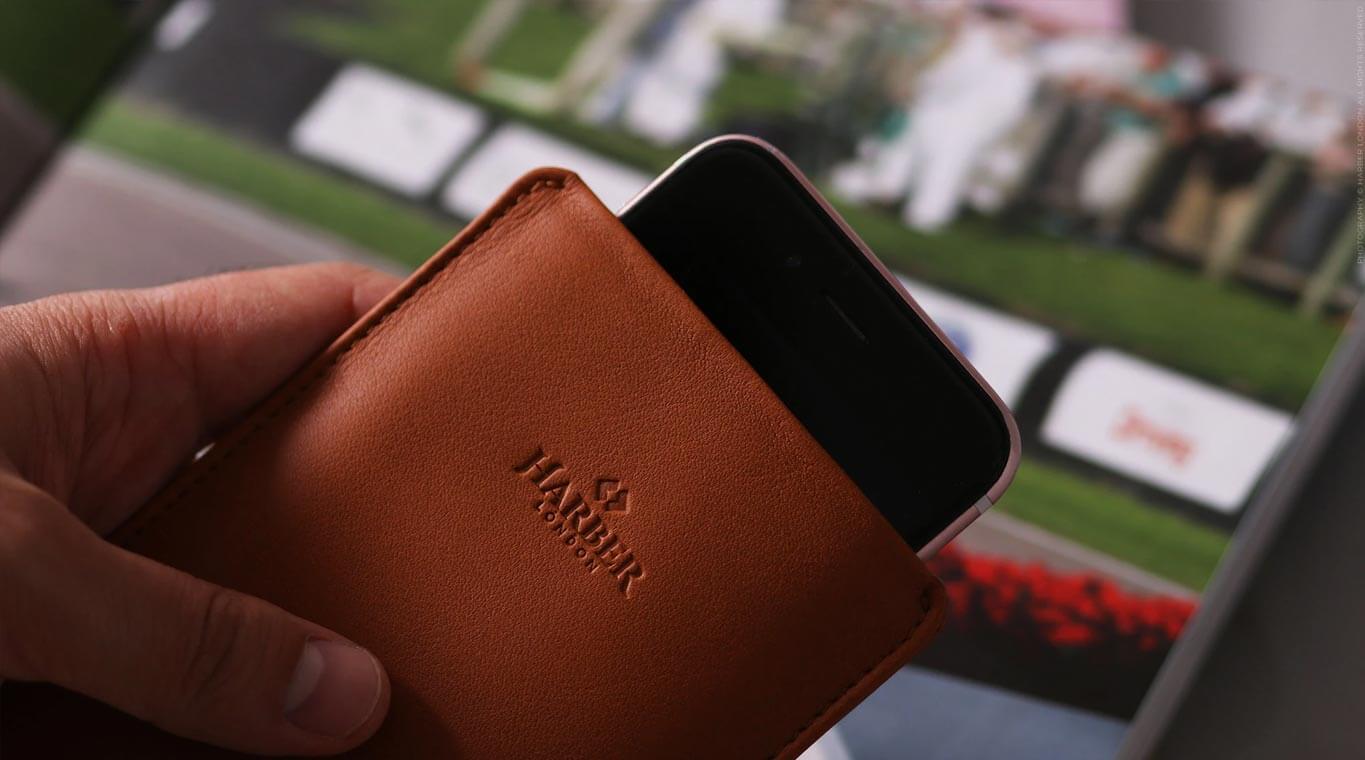 iPhone pull sleeve case designed in UK
Made with minimal stitching, our rich leather sleeve is functional and perfect for every day use. 
It does what is intended, to avoid bumps and scratches and protect your Smartphone in style. 
Handcrafted with Premium Full Grain Leather in Spain.
Really nice case!
Love this case. Very good quality and a really handy pouch for business/credit cards. Very happy with the customer service too!
iPhone 15 Pro case navy
I must say that the materials are of excellent quality and the construction is truly impeccable.
The only thing that seemed a little too bulky to me was because the width is 30 mm larger than my iPhone 15 Pro
A little bulky for a man's trouser pockets!