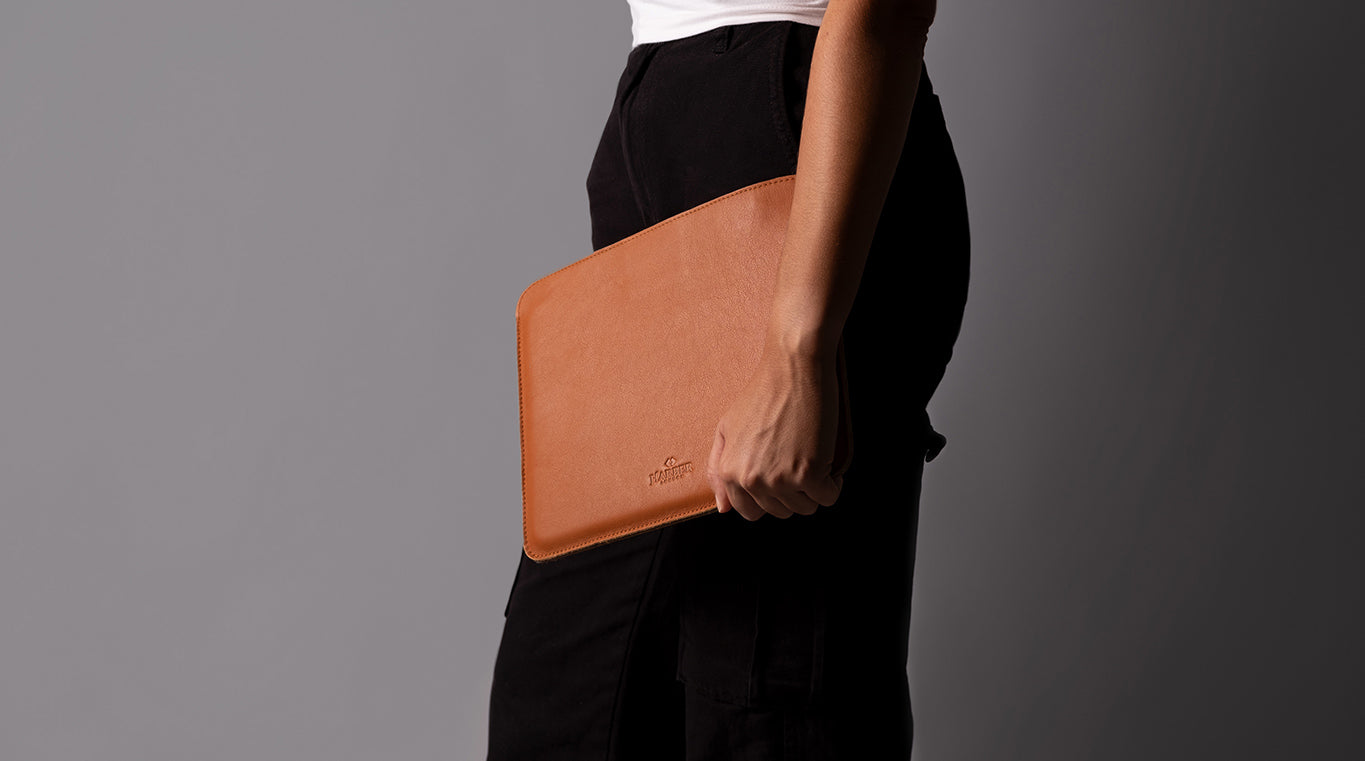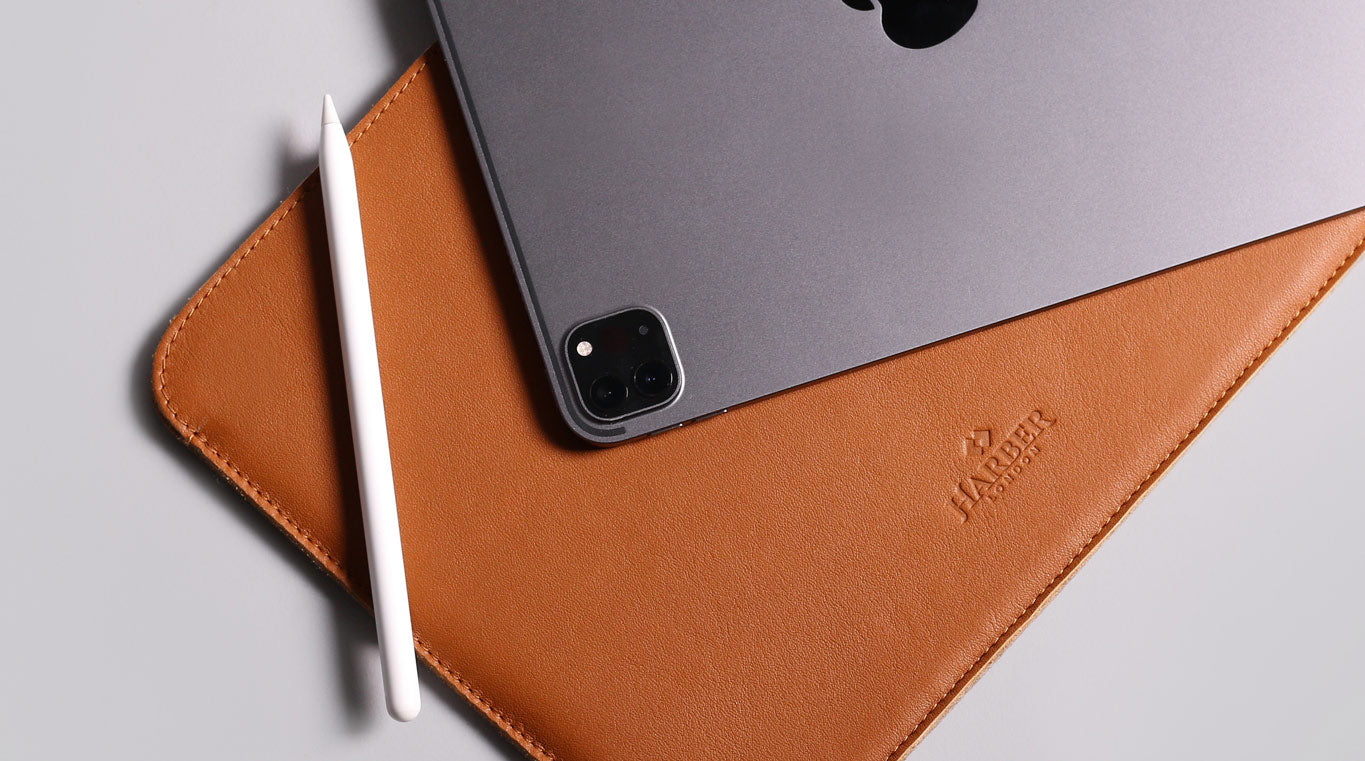 Leather iPad Pro Evo case with Apple Pencil holder
Our EVO Collection was born from customer feedback. When the iPad Pro originally came out, a lot of customers asked for a good looking sleeve that would hold their iPad Pro with an Apple Pencil holder secured inside and extra room for their Smart Keyboards.
iPad Pro Evo case with Apple Pencil holder
This is why we designed and made the EVO collection. 
The special Apple Pencil Holder inside also provides with extra security as it works as a stop to prevent the iPad from falling out.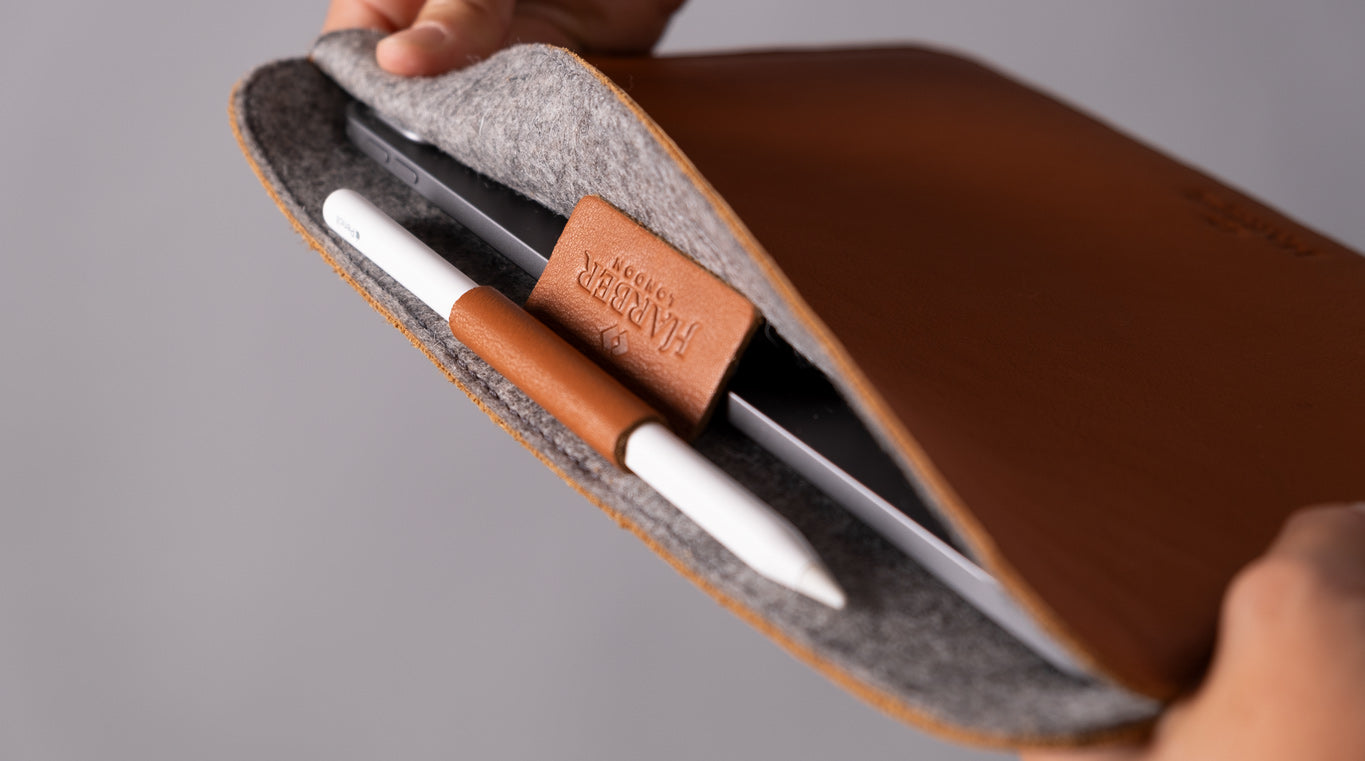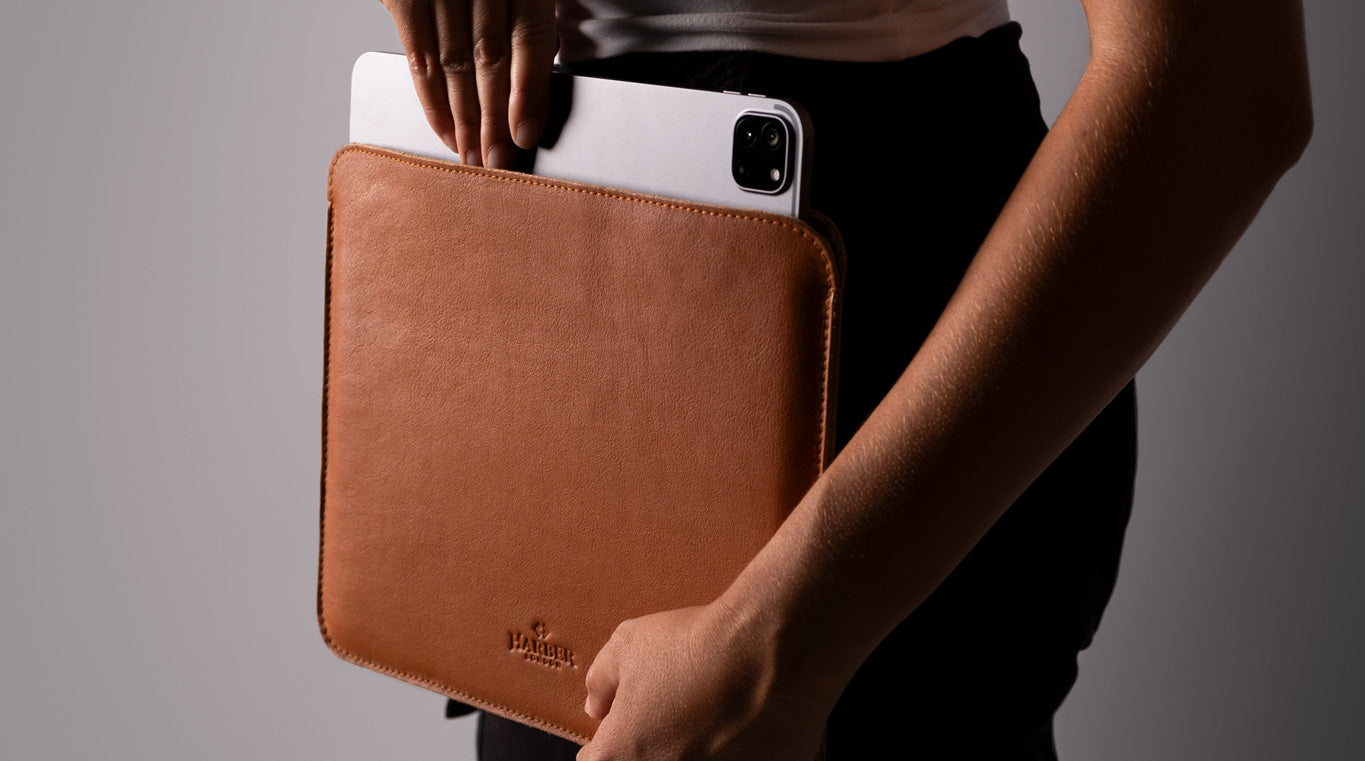 iPad Pro Evo sleeve designed in UK
Our Slim leather EVO sleeve is our bestseller for a good reason. Is simple, good looking and does its job perfectly, carry your iPad Pro in-style.
The wool felt lining provides excellent padding without adding unnecessary bulk.
Slim iPad Pro EVO with Apple Pencil Holder,
My third Harber case and they are spot-on. Well designed, great materials and they get better with age. Recommended.
Excellent
Nice leather. Works and looks beautifully