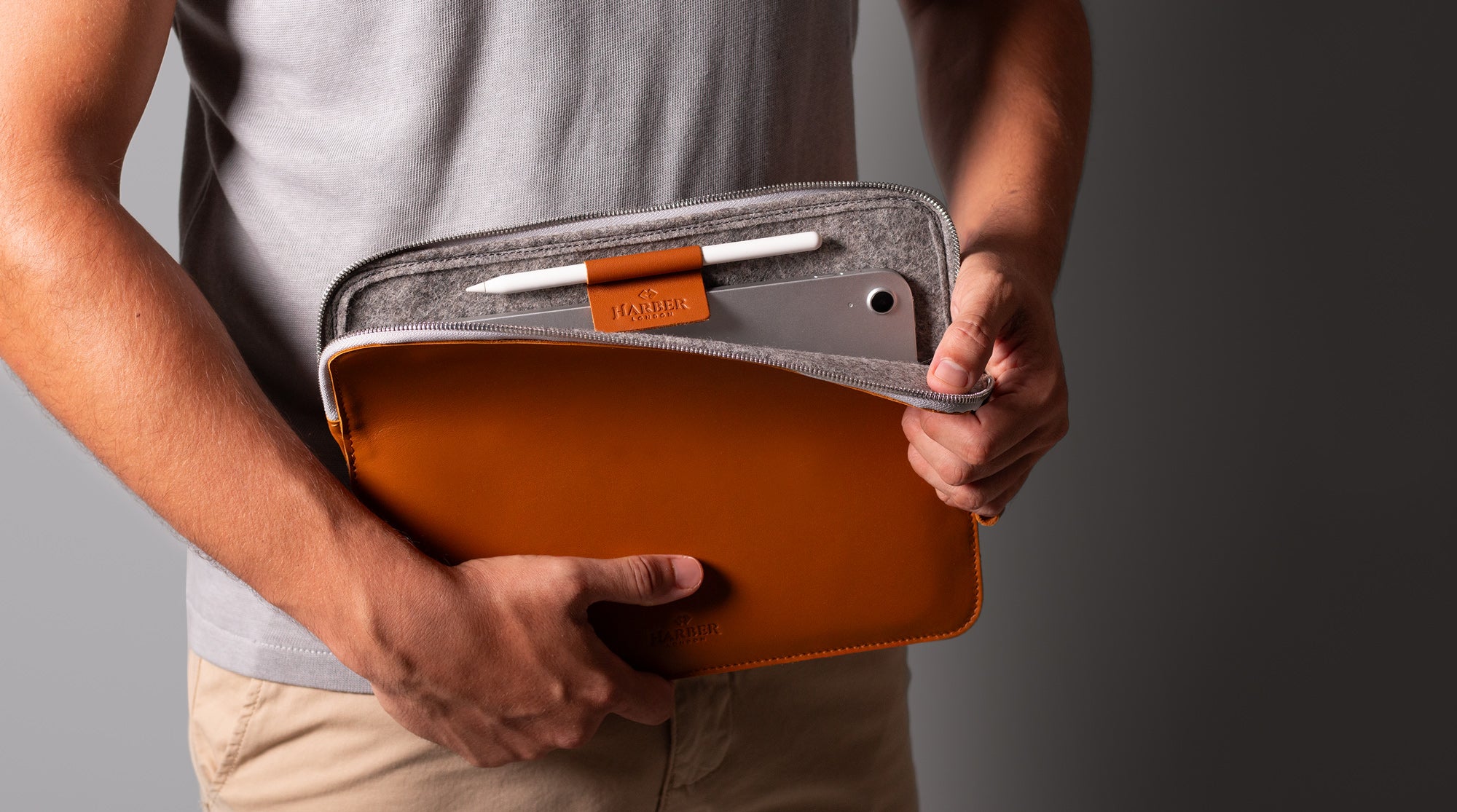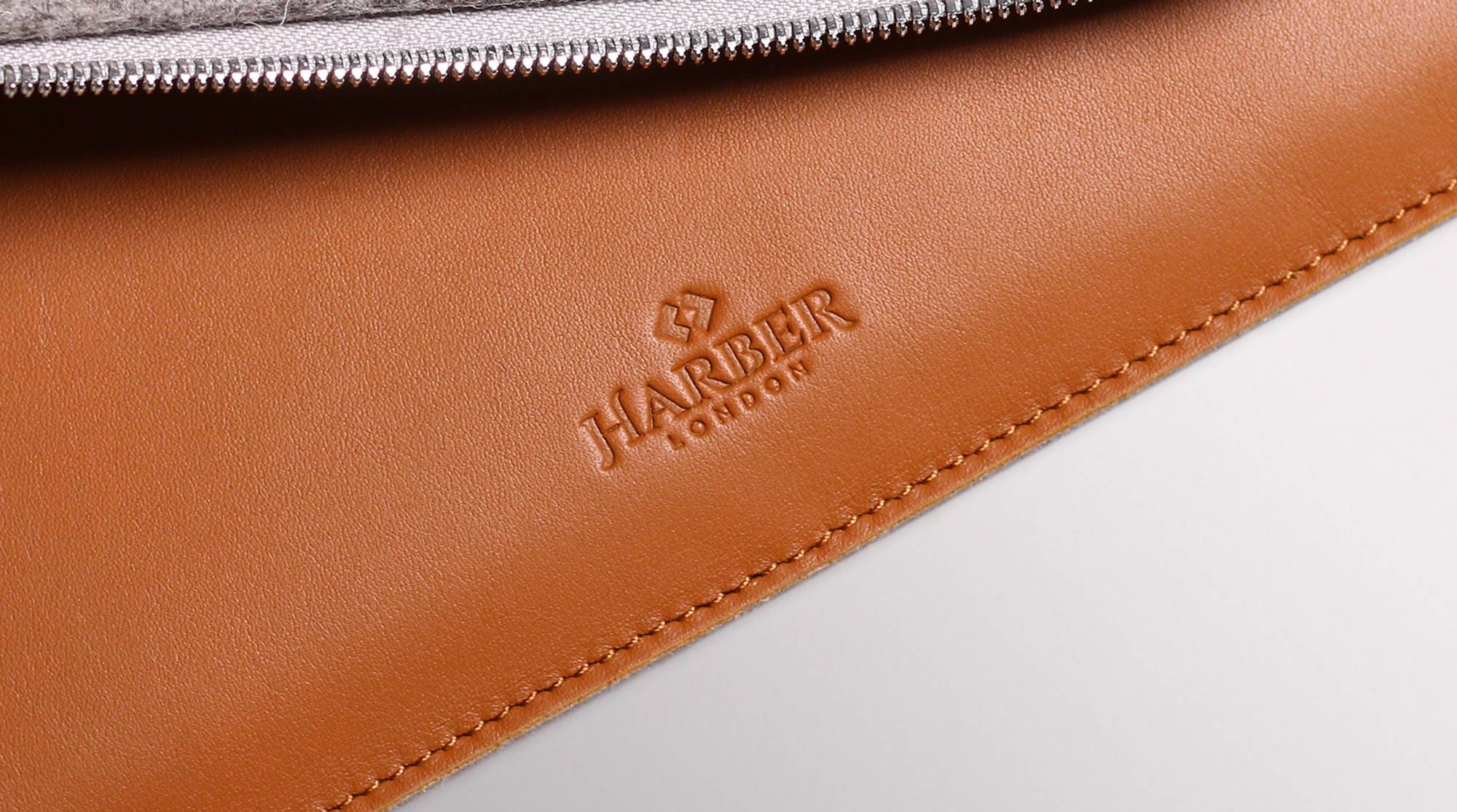 Leather iPad Pro evo Case Stand
Our EVO Collection was born from customer feedback. When the iPad Pro originally came out, a lot of customers asked for a good looking sleeve that would hold their iPad Pro with an Apple Pencil holder secured inside and extra room for their Smart Keyboards.
iPad Pro case with Apple Pencil holder
The special Apple Pencil Holder inside also provides with extra security as it works as a stop to prevent the iPad from falling out.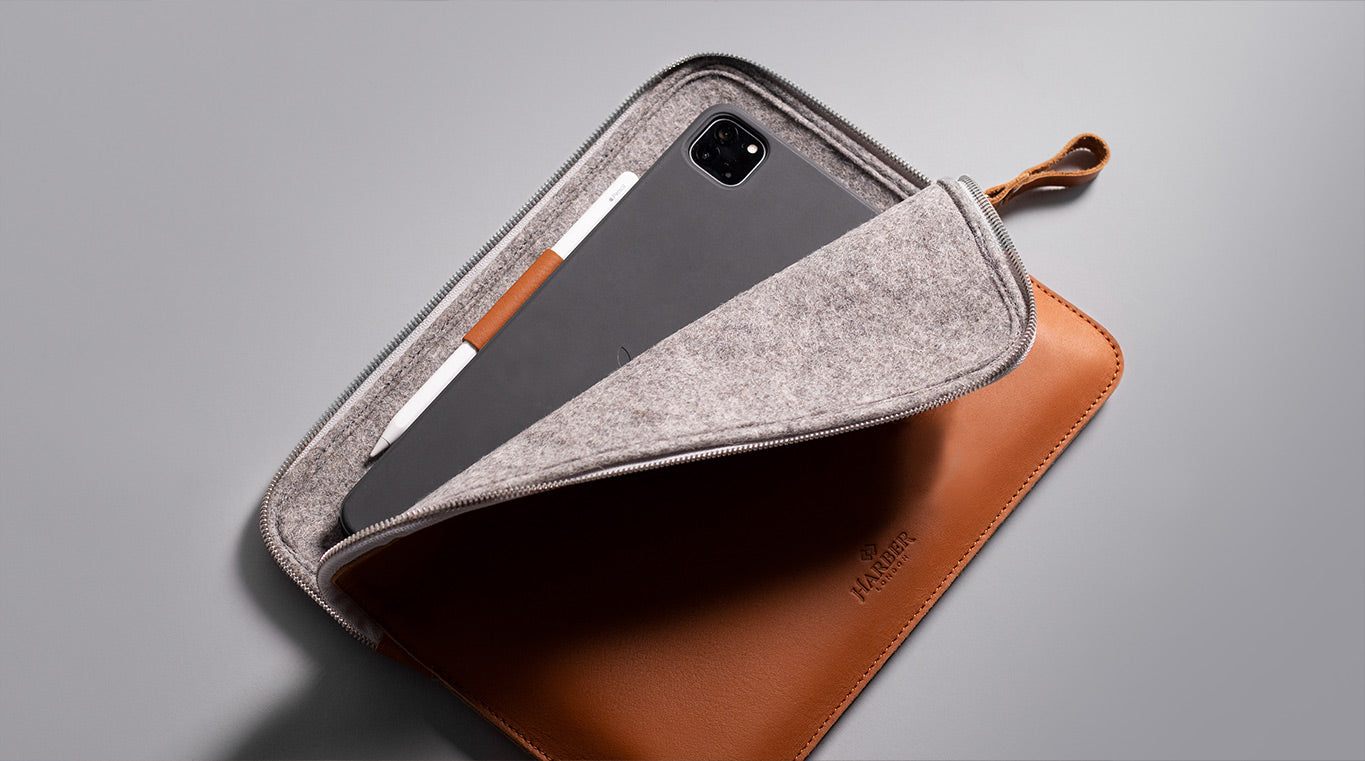 iPad Pro evo folio case designed in UK
The wool felt lining provides excellent padding without adding unnecessary bulk.
Our Slim Sleeve's understated design provides you with a sporty and elegant look without sacrificing its functionality and usability.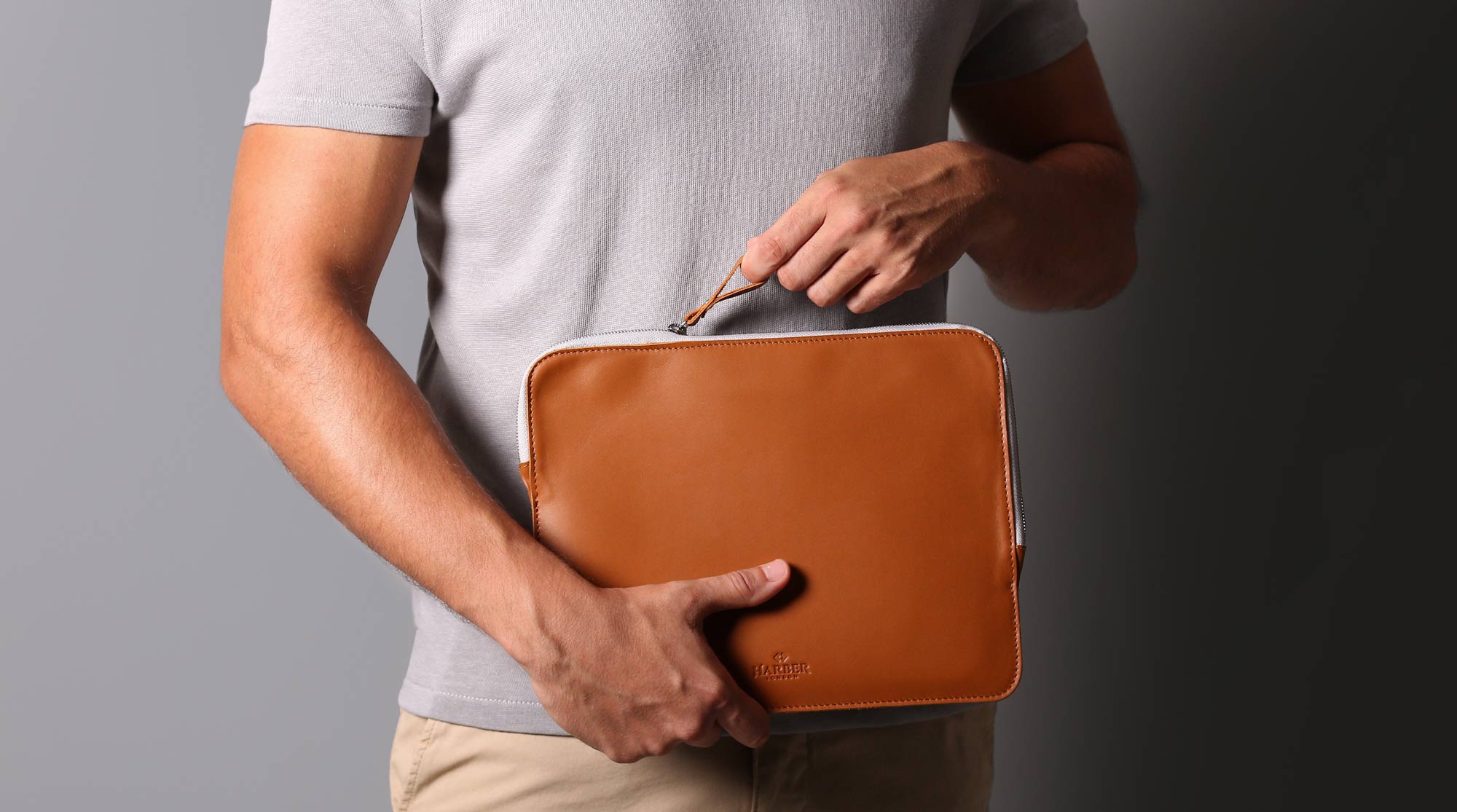 Looks Cheap Feels Cheap
I don't particularly like the iPad sleeve I bought from Harber London and since it's around $25 to return it I think I keep it, begrudgingly. It looks nice on the website but I would not buy another one or recommend it to anyone.
Exceptional Quality and Design
I was looking for a premium leather case for my Lenovo Thinkpad X12 Detachable and didn't want to settle for boring neoprene but finding one was a challenge for this non-Apple product. I thought I'd give Harber London a shot due to their attractive designs and positive customer reviews. I pulled the old tape measure out and found a fit with the EVO No.7 + Stand. I was slightly nervous on the fit since it's designed for an iPad but my fear was completely erased when I received this beautiful case. It's a perfect fit and the quality of the case is exceptional. Look no further if you're in the market for an upscale case at a reasonable price.