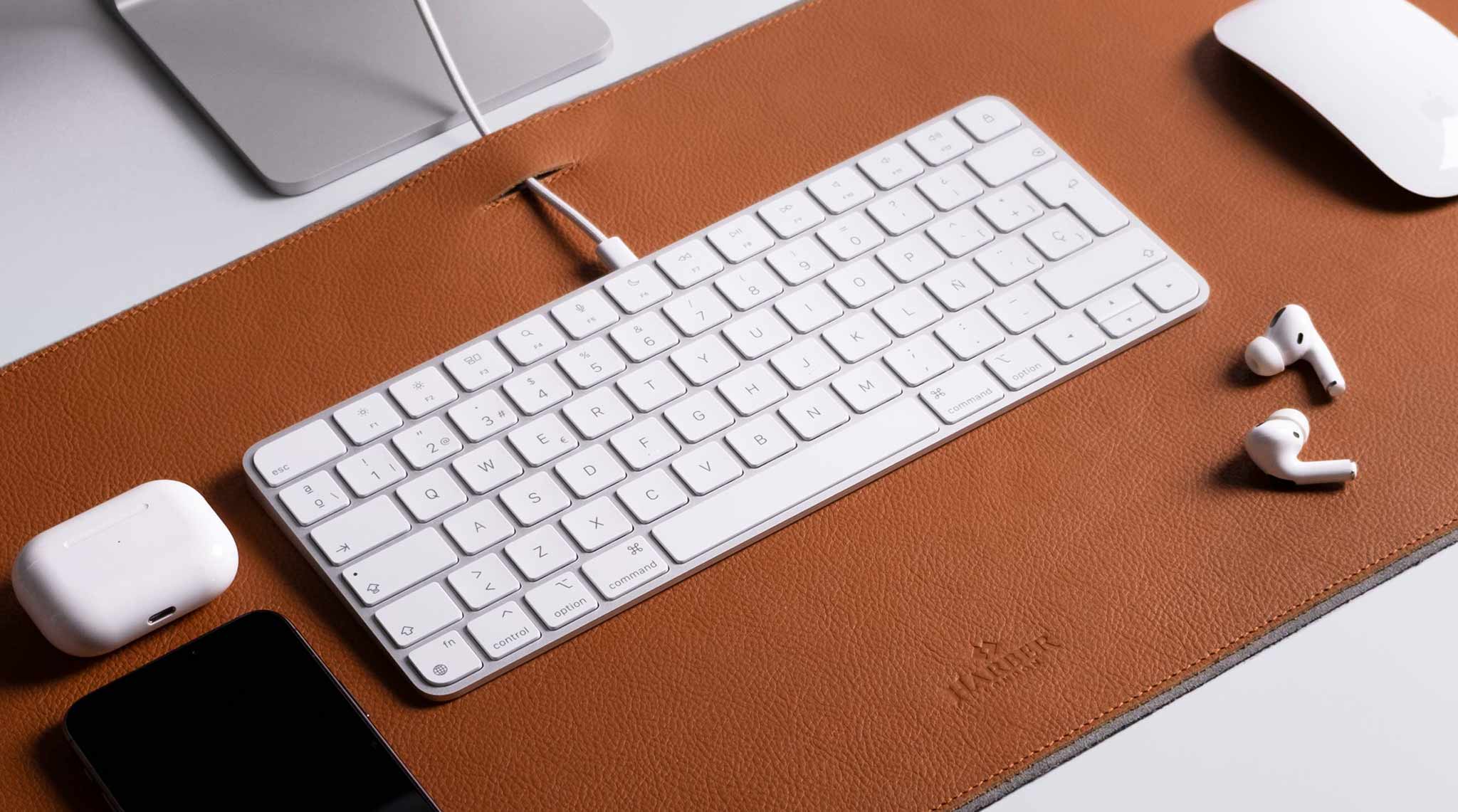 Large Desk Mat For Big Writing Ideas and protection
Our leather Desk Mat is perfect for keeping your desk tidy as well as protecting your devices or surfaces clean from bumps and scratches or to simply do your paper drawings comfortably on it.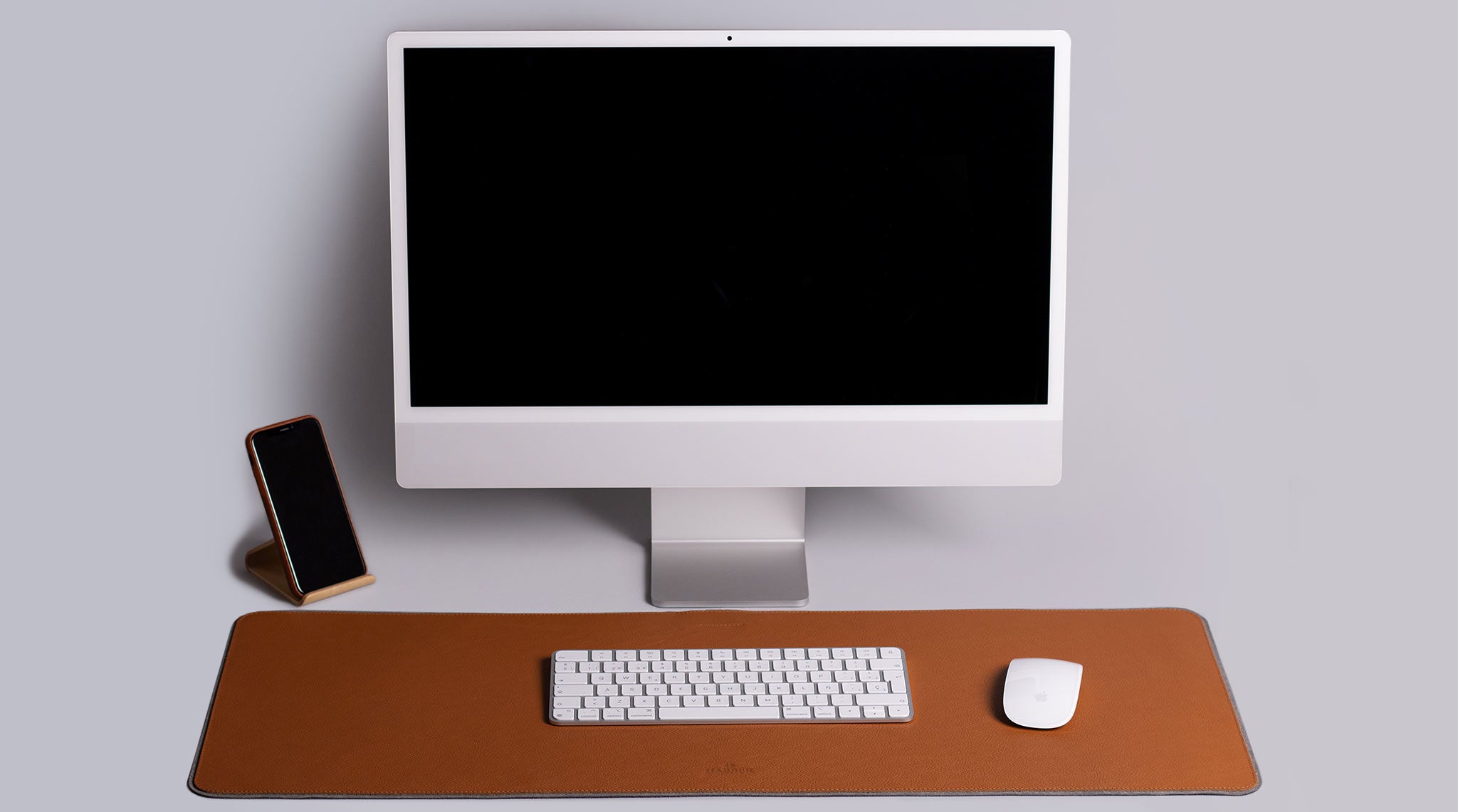 Handmade with High Quality Materials
Our Desk Mat is handmade using rich 100% Full-Grain Leather. These are the most durable and luxurious parts of the leather and will age gracefully, oh and they're also very soft to the touch. Additionally, can choose between a base of 100% natural wool felt, or soft microfibre.
Desk Mat With Felt Padding
Thicker base, for extra cushioning. Perfect for any surface, specially rough or natural wooden tables.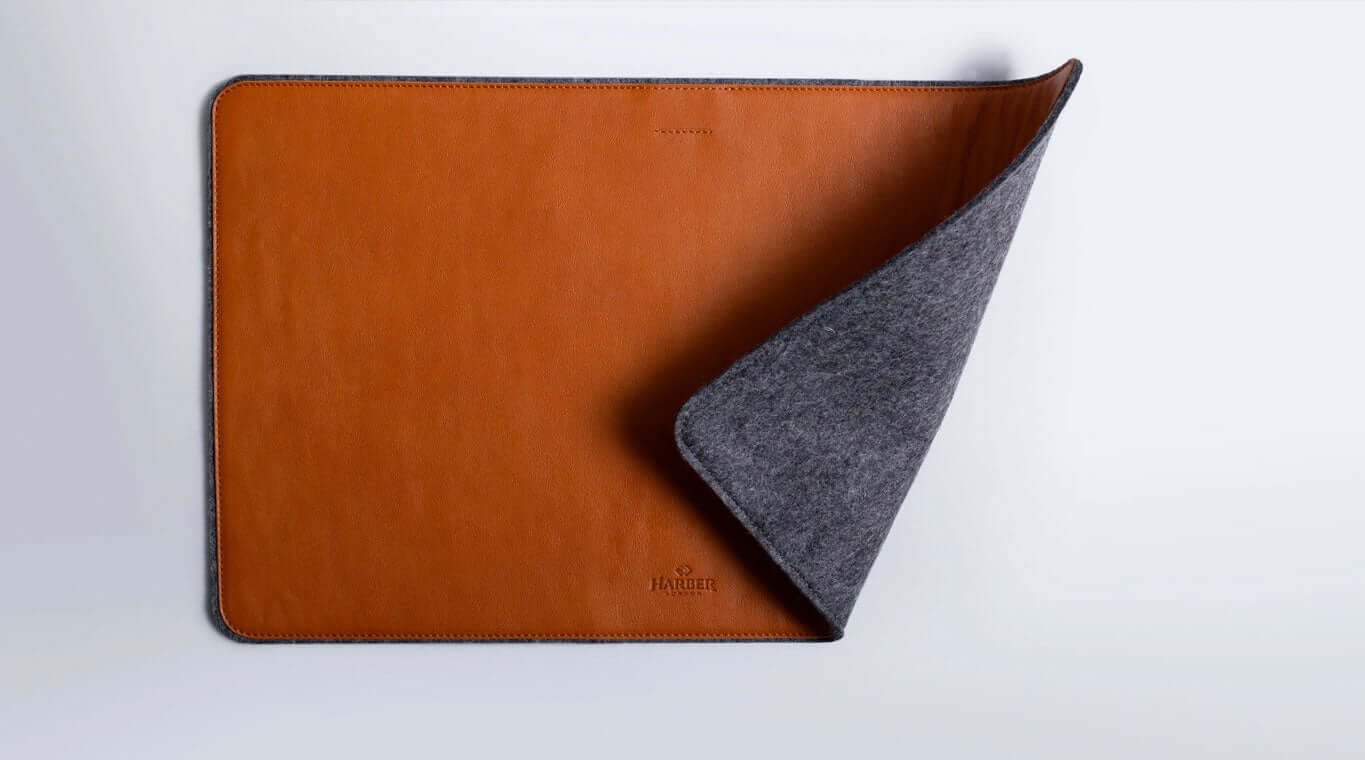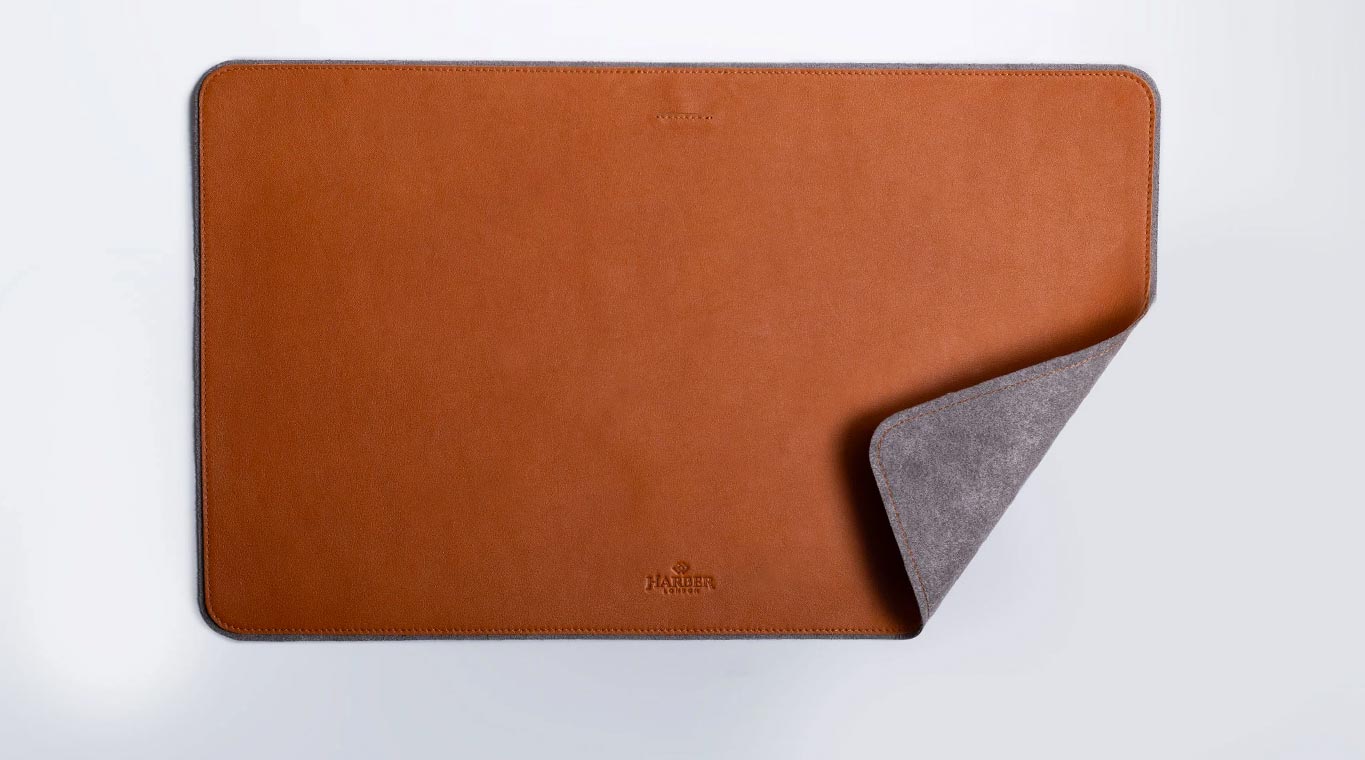 Desk Mat With Microfibre Padding
Thinner base, for extra grip. Ideal for glass tables or smooth desk surfaces.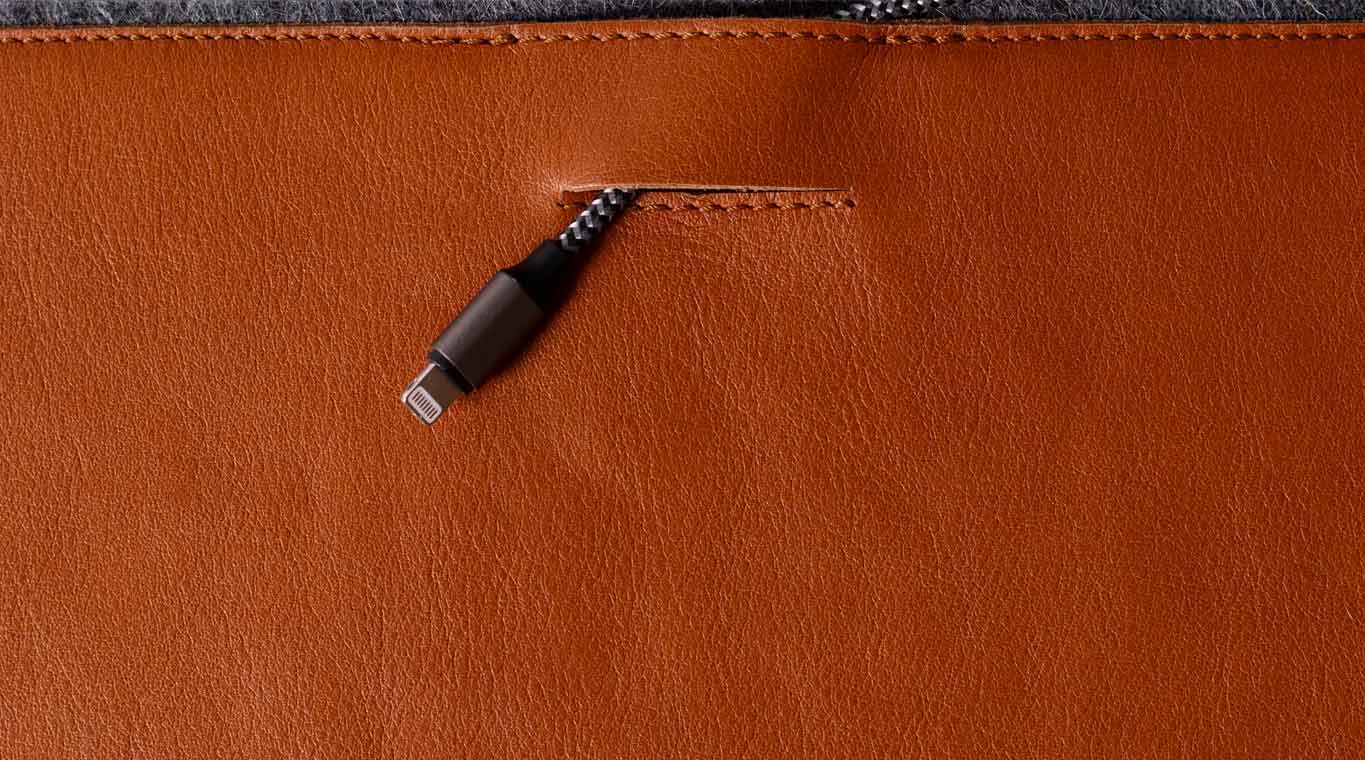 Cut-Through Cable Pass For Desk Tidiness
Is so simple we didn't understand why it hasn't been done before, so we did it. The smart and simple cable cut-through allows you to keep all cables under control in your desk helping you keep a decluttered environment.
Desk Mat Review
I love the leather on top of the desk mat, but didn't like the felt padding at the bottom. I wish the bottom and sides of the desk mat were leather as well.
Great quality!
Top quality, very nicely made and smells lovely.