Leather iPad folio Case
The iPad Folio is the perfect sleeve to help you carry your tablet, phone, cards, cables and even magazines around. 
It perfectly fits your iPad with a Smart Cover. The built-in pocket has a slot for a pen, stylus or even an Apple Pencil. 
iPad Folio for keyboard sleeve
Constructed from a single piece of leather with a tuck-in design that keeps your iPad free from bumps and scratches.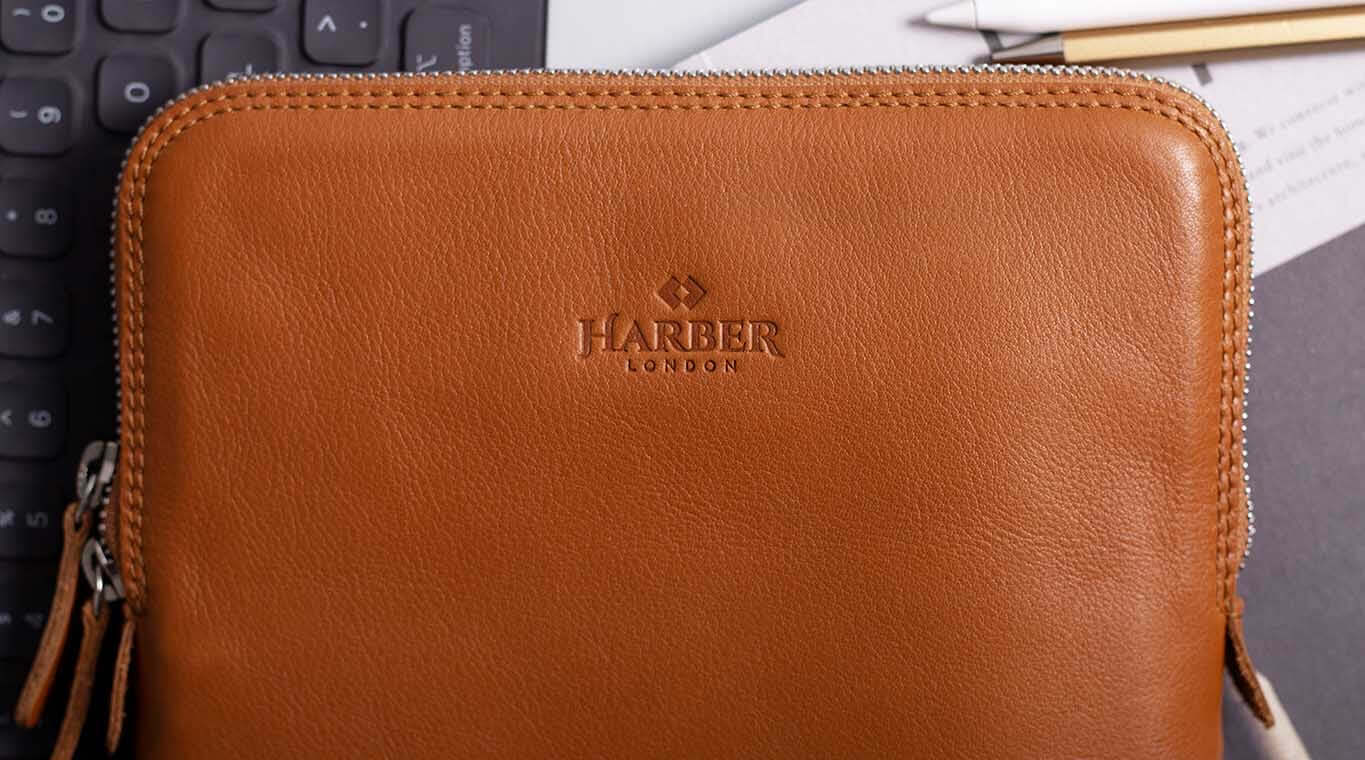 iPad Folio case designed in UK
The "Relaxed Fit" design, makes the iPad Folio more roomy, while keeping it all gently wrapped in premium leather and soft wool felt. 
Two convenient hidden pockets inside help you keep your small every day carry together. 
Really like the iPad folio, plenty of room for iPad, lovely leather, navy blue wasn't as rich in colour as the image but still nice, however I thought the grey zip was a weird choice! I think navy would have been a better fit.
iPad 9th generation folio