Macbook Folio Felt Sleeve
Our Folio MacBook Sleeve was born from customer feedback. A lot of customers asked for a good looking sleeve that would hold their MacBook laptops and that would have enough space and pockets for cords, notepads, documents, pens, etc. This is why we designed and made the Folio Sleeve. 
Leather Macbook case with wool felt
The front leather pocket allows you to store every-day things and keep them conveniently all in one place.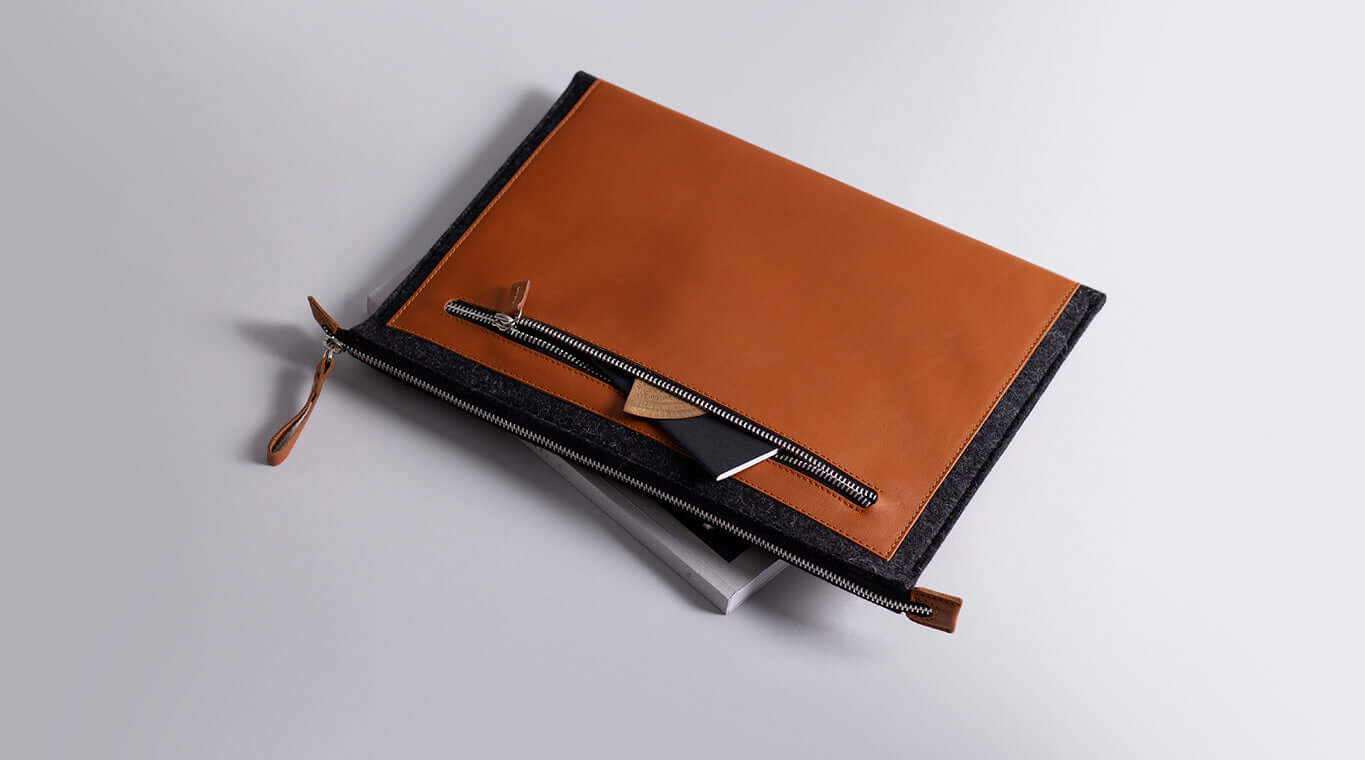 Macbook Sleeve Designed in Uk
This Sleeve comes with two convenient pockets in both sides to help you carry better. 
The dense wool felt body provides excellent padding without adding unnecessary bulk and protecting your Laptop against bumps and scratches. 
100% Quality
I was very pleased with the 16" MacBook pro sleeve I purchased. Everything about it oozes quality and truly complements my new laptop. The only change I would have them make is to add a "do not bend notice", as the delivery driver was in the process of bending it in half to squeeze through my letter box. I caught him just in time.
Is it worth the money - definitely, yes!