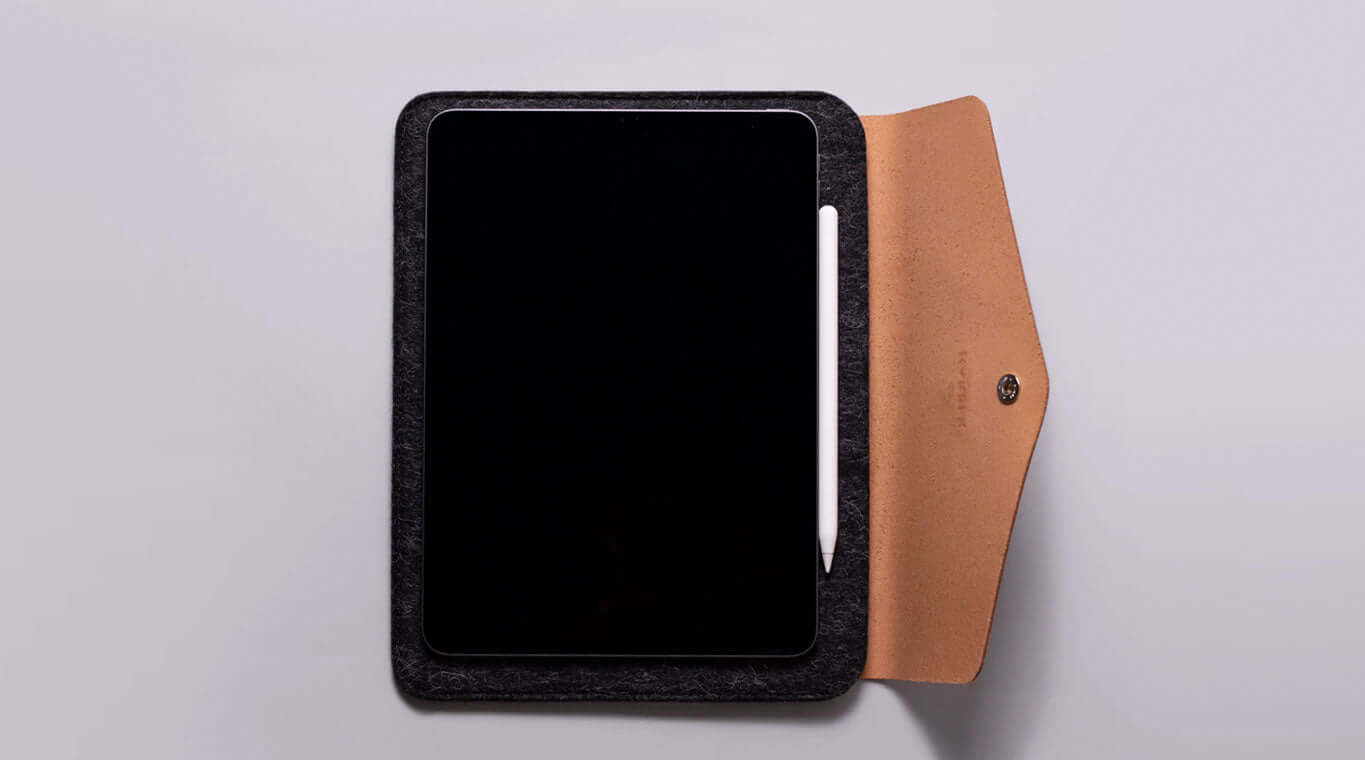 Leather iPad Pro Evo Envelope Sleeve Case
Tailored to snug your iPad Pro and protect against bumps and scratches thanks to its dense wool felt body. The leather flap secures whilst providing you with easy access and simple closure to your device.
iPad Pro Evo Sleeve with Apple Pencil holder
The Envelope Sleeve has been designed to enhance the contrast between our dense black wool felt and the rich colour tones of our leather.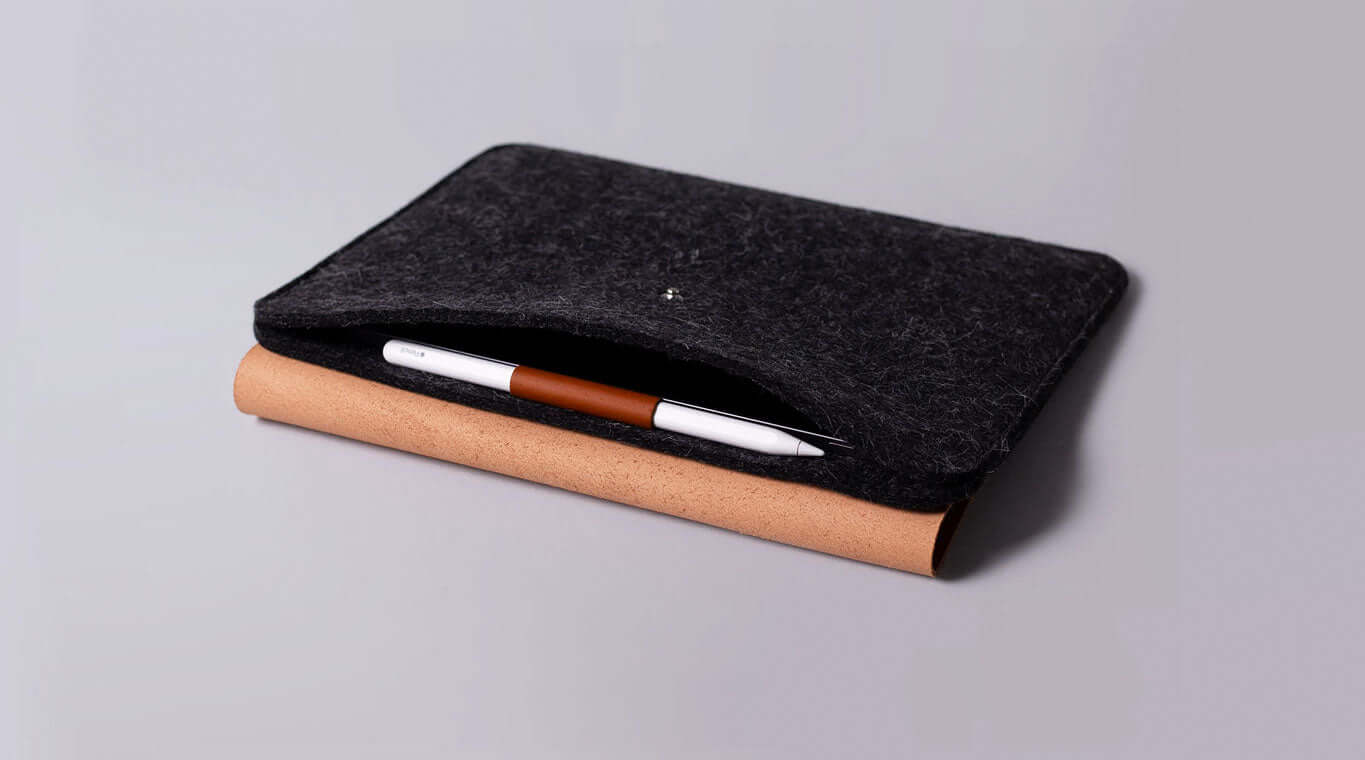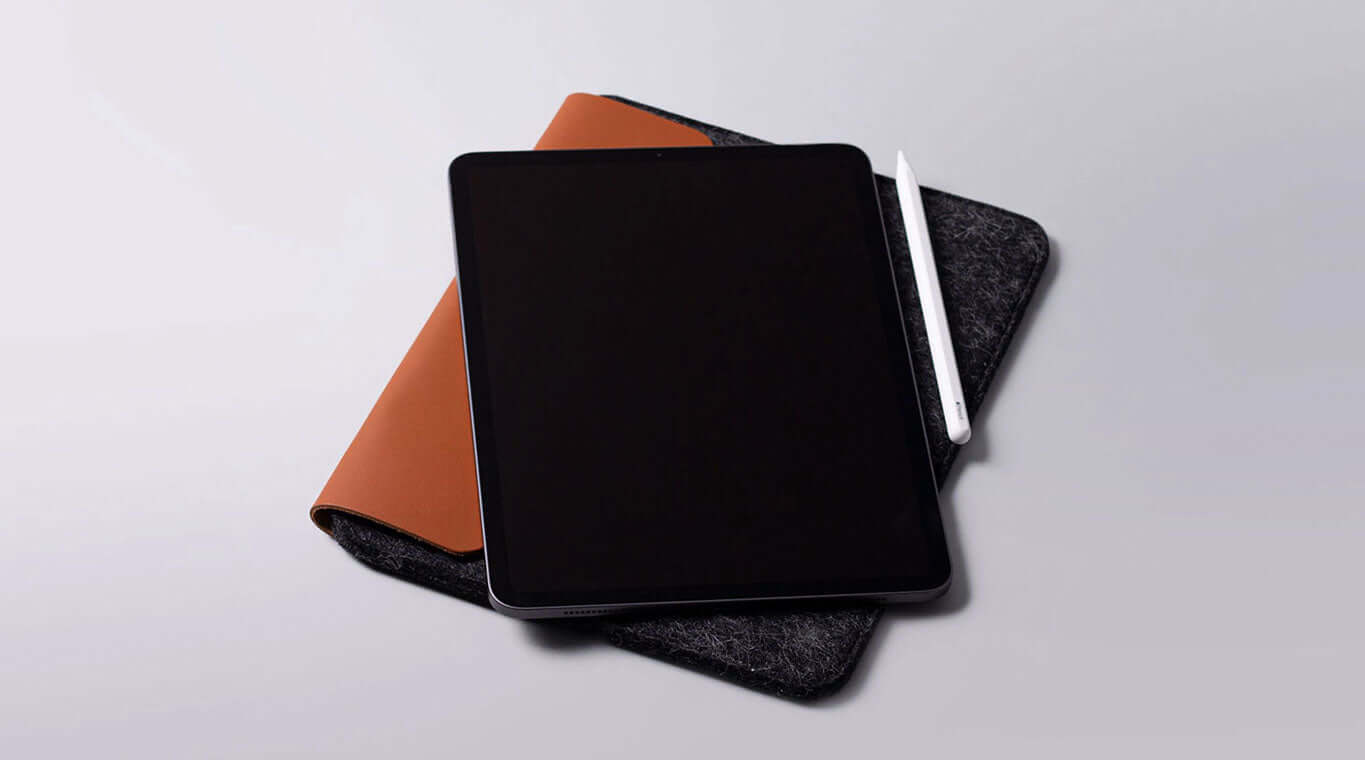 iPad Pro Evo Envelope designed in UK
Made with minimal stitching, our dense wool felt and leather cover will provide you with a sporty and elegant look without sacrificing its functionality and usability. 
It does what is intended, to avoid bumps and scratches and protect your Tablet in style.
Fantastic stylish case
So delighted with this iPad case, love the styling of leather and fabric. The case is protective test doesn't add bulk or weight! Fabulous!!!