Slim Mens Wallet for your every day life
Our Slim Business wallet is small but can pack a punch. All neatly organised inside Premium Full Grain Leather.
Premium Leather Wallet that ages beautifully
Our Leather Wallet is handcrafted with Premium Full-Grain Leather that ages with character, adding personality and a timeless touch as it wears out.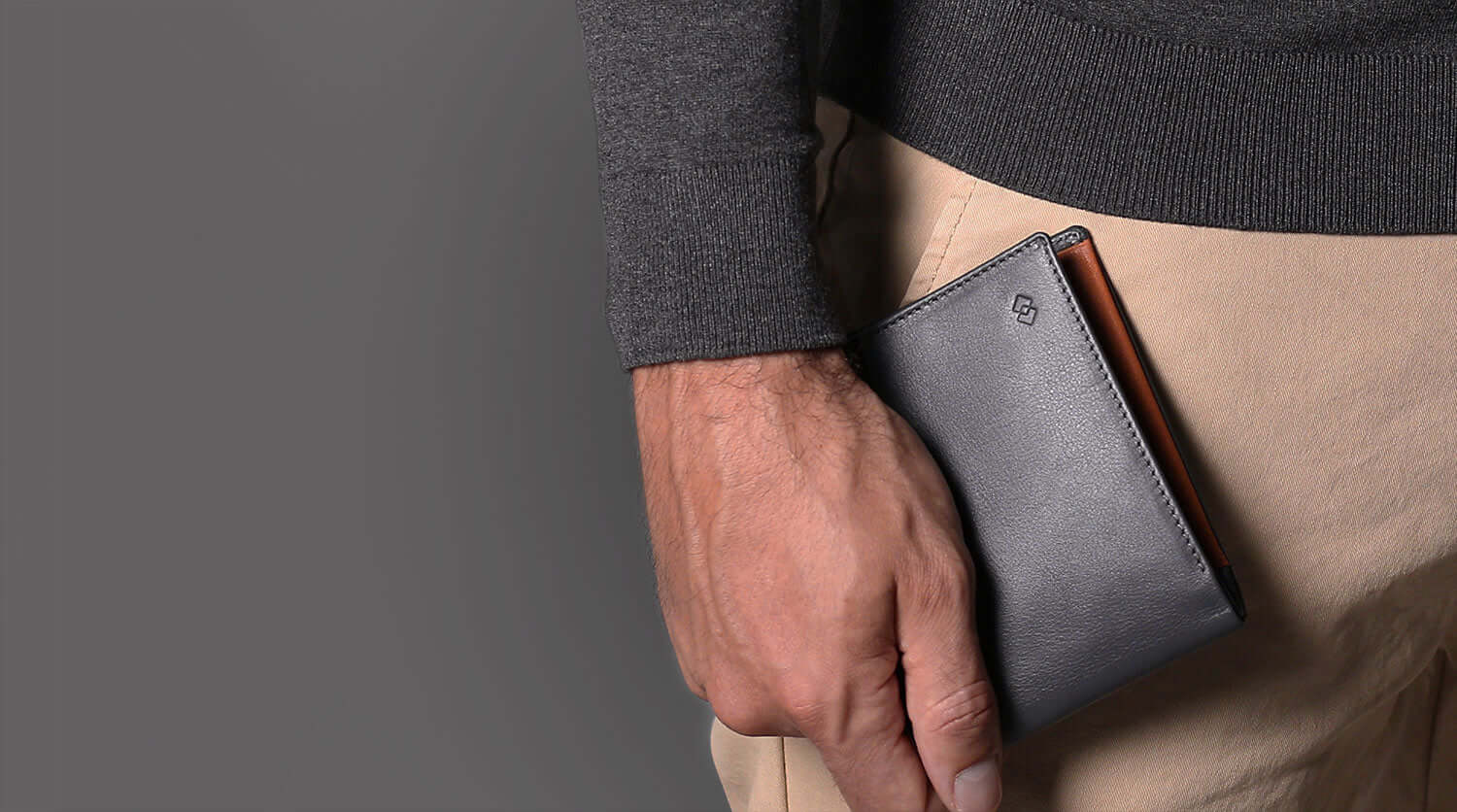 Slim Wallet with RFID Protection
Carry all your cards securely with our RFID protected Wallet. RFID protection helps you prevent card skimming and bank/ID theft.
Our Business Wallet Fits all currencies.
With separate compartments, you can either carry multiple currencies or just bills in one side and receipts on the other.
I wish the wallet was smaller.
It didn't have to be that tall. Even the taller note in EUR fits with ease.
It could have been 1,5cm shorter or, at least, offered in different sizes
Business Wallet with RFID Protection