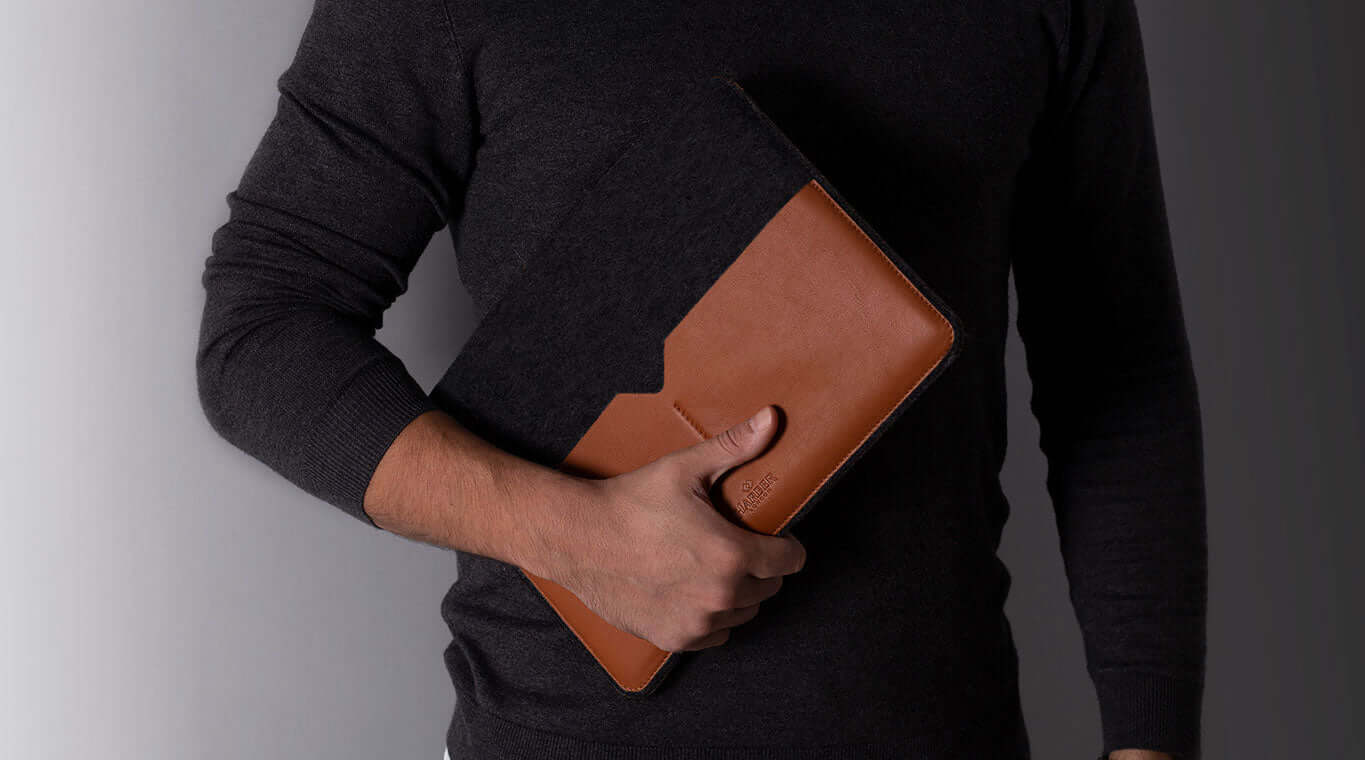 Black Leather Macbook Sleeve
Our Black Edition has been designed to enhance the contrast between our dense black wool felt and the rich colour tones of our leather. 
Wool felt and Leather Macbook case
It does what is intended, to avoid bumps and scratches and protect your MacBook in style.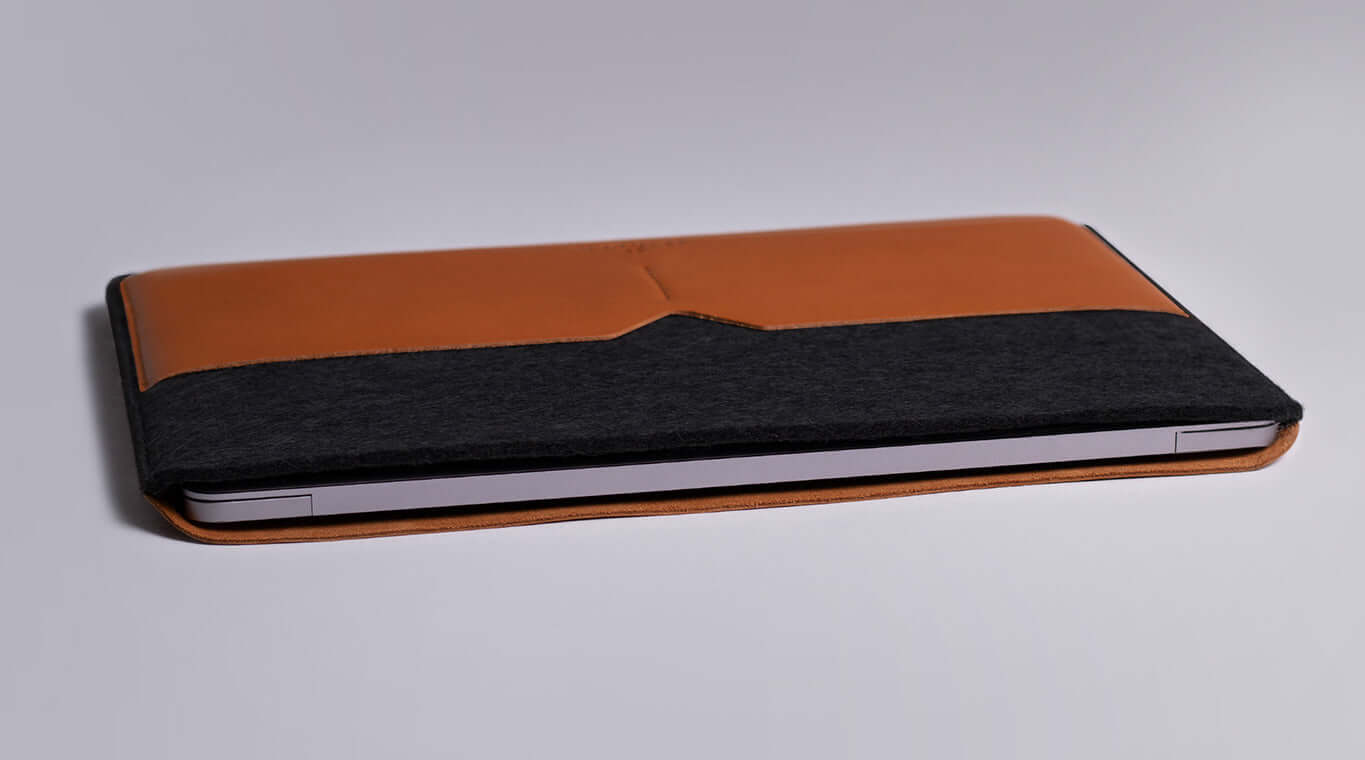 Macbook Sleeve Designed in Uk
The front leather pocket allows you to store a small notepad, pens, cords or even your phone. Whatever you may need to carry around with your laptop, we've got you covered. 
Beautifully handcrafted. Well made. I love it!
Very Classy
I bought the Black Edition – Leather MacBook Sleeve in the black on black version for my new MB AirM2 and was so happy to receive it!! I had previously purchased the Slim Leather MacBook Sleeve Case, with my initials in navy for my MP Pro 16" a few years ago. I loved it so much, that I came back for another one for my new computer. I have to say these sleeves are amazingly sexy and do the job very well. I take VERY good care of my laptops and tech, so my original case was free from stains and scratches, although I used it exclusively to store my laptop on my desk, or in my travel bag. I ended up giving the case to my daughter, along with the computer, and she was so happy to have it, as she said it looked "brand new". The Black Edition sleeve is just as beautiful, although a bit leaner, and fit perfectly; it can act as a barrier to the surface I park my laptop on, while looking just gorgeous, and holds my mouse, slim case readers and my external drive. Very functional and stylish - I just love it! And the packaging says it all! Thank you so much for creating such wonderful products!