Timeless, Classic Leather Apple Watch Strap Design For Your Everyday
Leather Apple Watch Strap Handcrafted with Premium Leather
Our Classic Watch Strap is handmade using rich 100% Full-Grain Leather that ages with character, adding personality and a timeless touch as it wears out.
Custom Made Stainless Steel Buckles
Our custom made high quality Stainless Steel buckles will endure all weathers and even the toughest situations, while your leather strap ages with character.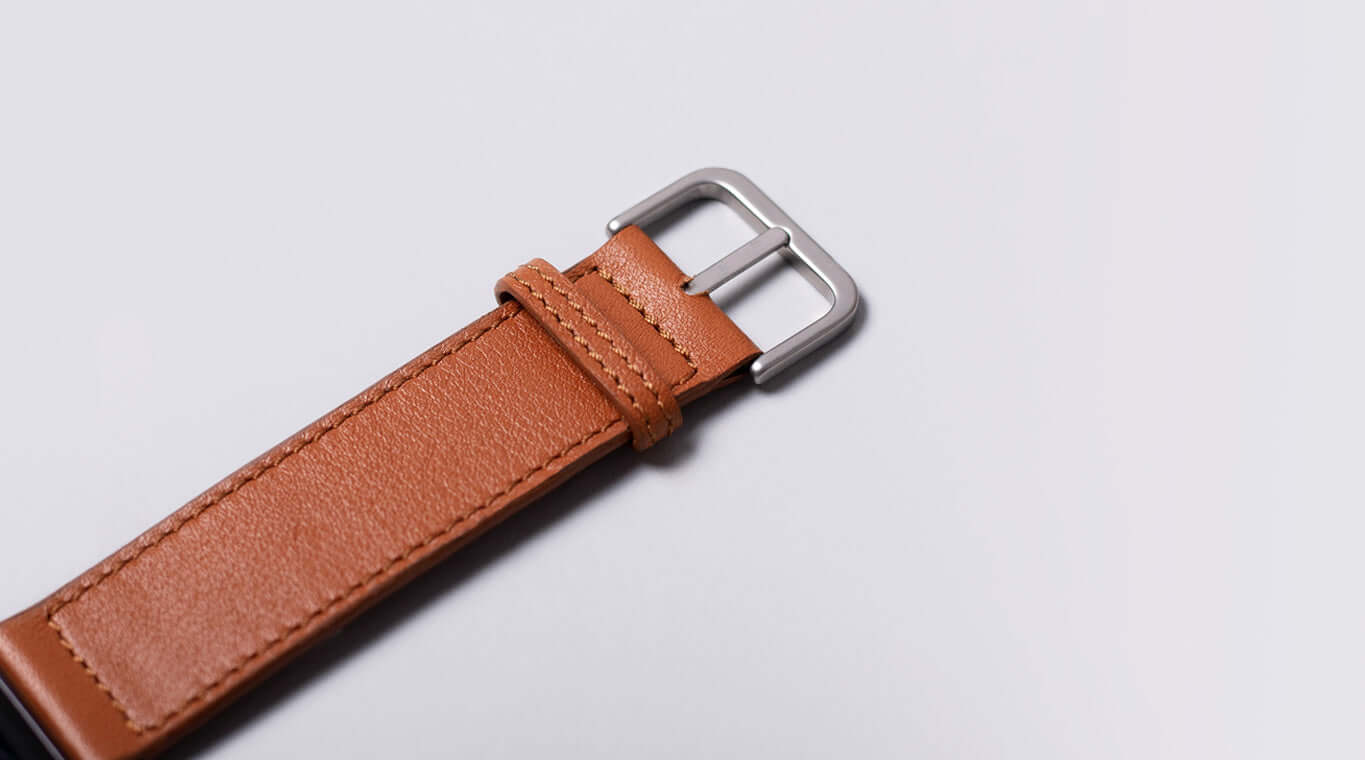 Our Apple Watch Straps are designed to fit all Apple Watch Series and Apple Watch Ultra.
Simply choose from two of the sizes available: 38/40/41mm, 42/44/45mm and 49mm.
Apple Watch Strap. Classic - Leather
Decent but could be better
This Apple watch strap appears to me made of quality materials as the leather is soft and hardware seems sturdy. However, I have two issues with it:
1. Loop - This is by far the most significant gap for me given the price point. There is only one loop included to secure the strap, which means that the straps don't sit flush with each other near the buckle. I'm now having to look into buying another aftermarket leather loop.
2. Leather - While it seems to be made of supple, soft leather, my strap has started peeling after just under one month of wear. It looks like the peeling is from the top layer finish of the leather on the edges of my strap. It's not super noticeable at this point, but I fear it may get worse with time.
3. Size - Minor issue and probably won't affect most, but I have small wrists and this strap was almost too large for me, thankfully it worked out after I punched another hole myself.