Timeless, Classic Leather Apple Watch Strap Design For Your Everyday
Leather Apple Watch Strap Handcrafted with Premium Leather
Our Classic Watch Strap is handmade using rich 100% Full-Grain Leather that ages with character, adding personality and a timeless touch as it wears out.
Custom Made Stainless Steel Buckles
Our custom made high quality Stainless Steel buckles will endure all weathers and even the toughest situations, while your leather strap ages with character.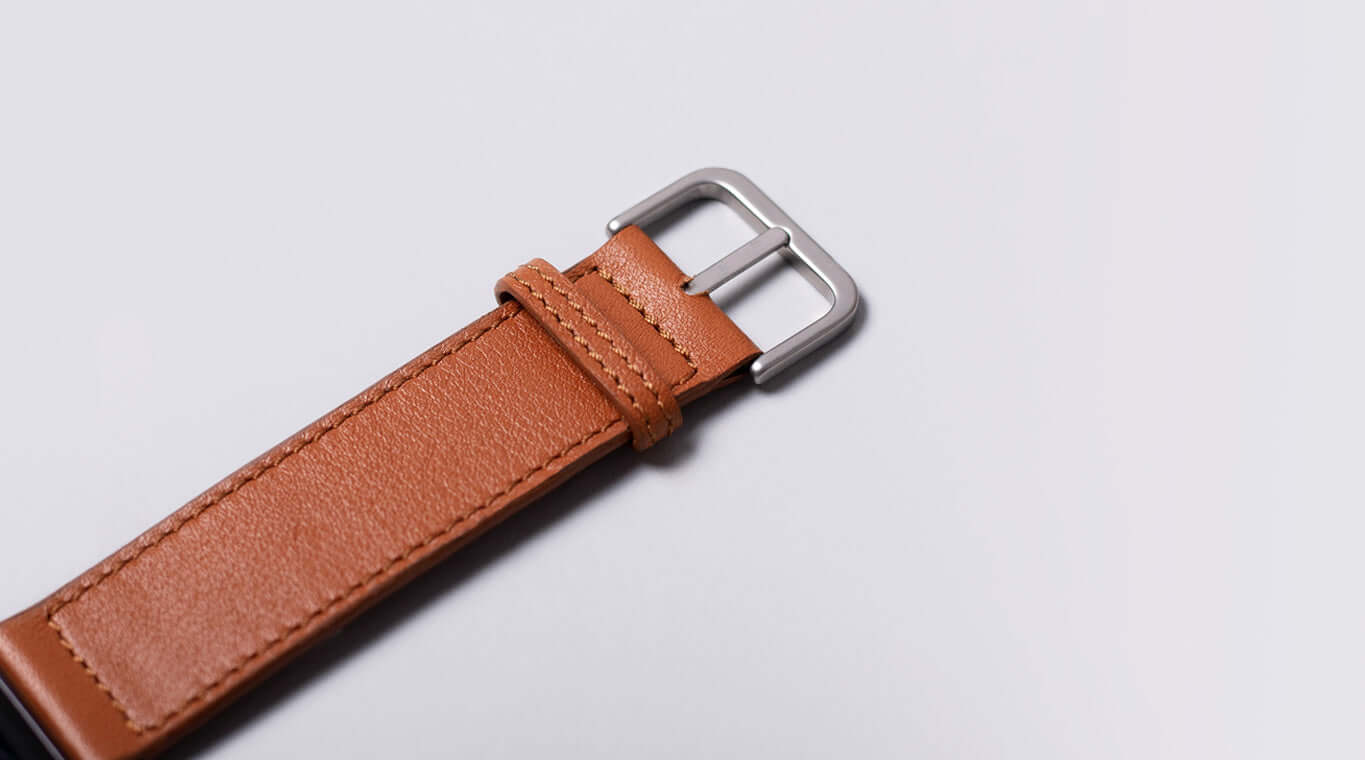 Our Apple Watch Straps are designed to fit all Apple Watch Series and Apple Watch Ultra.
Simply choose from two of the sizes available: 38/40/41mm, 42/44/45mm and 49mm.
Apple Watch Strap in Black - for Apple Watch Ultra 2
Just received it today. As usual the delivery was swift, the packaging and presentation top class. The watch strap itself, the colour, leather quality, metal buckle parts - all really nicely made. Leather nice and substantial, not thin and cheap feeling like many are. My only complaint would be that they should make a version specifically for the Ultra if they advertise it for the Ultra. The strap looks rather narrow in proportion for the 49mm Ultra 2. It would look much nicer if it were wider.
Apple Watch Strap. Classic - Leather