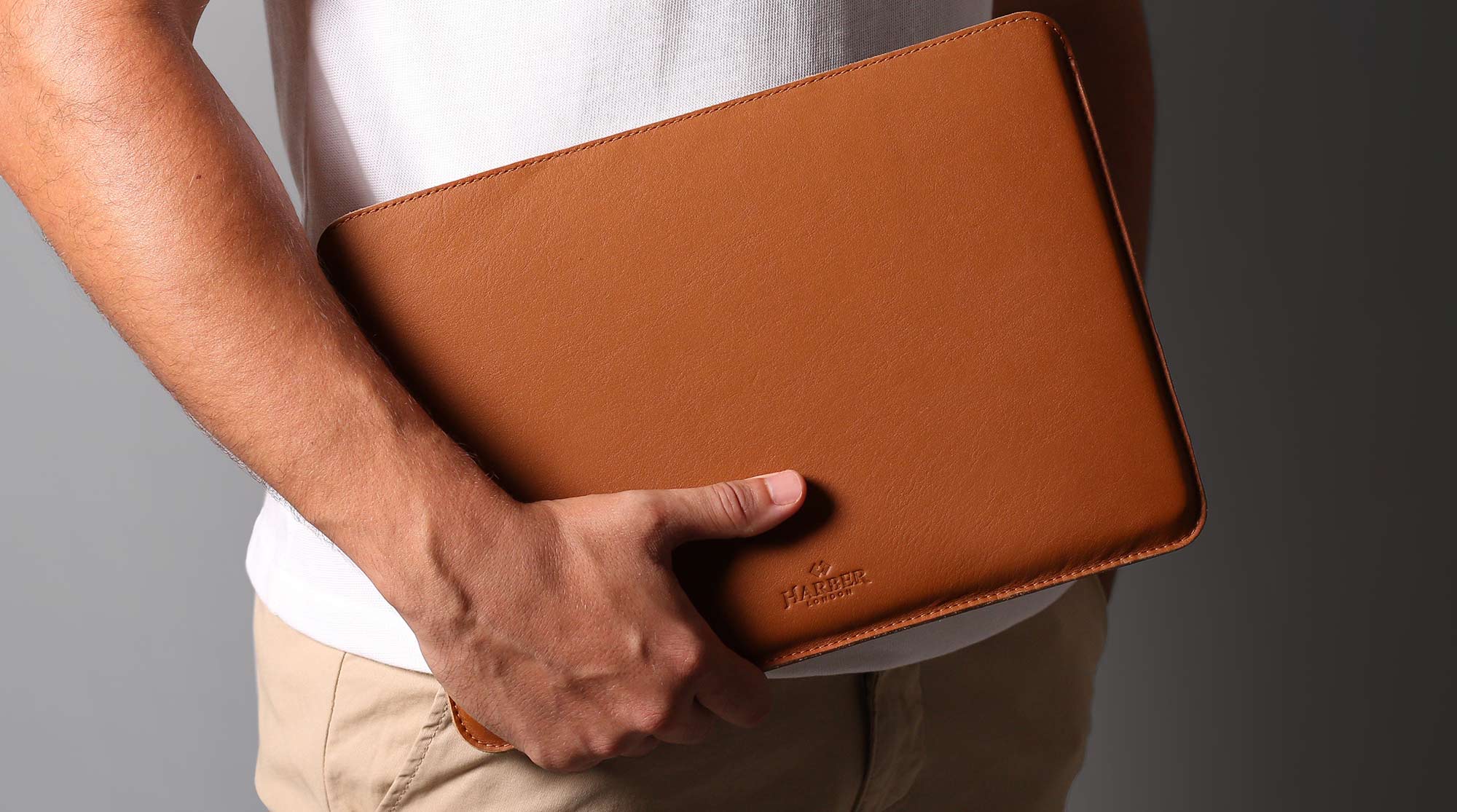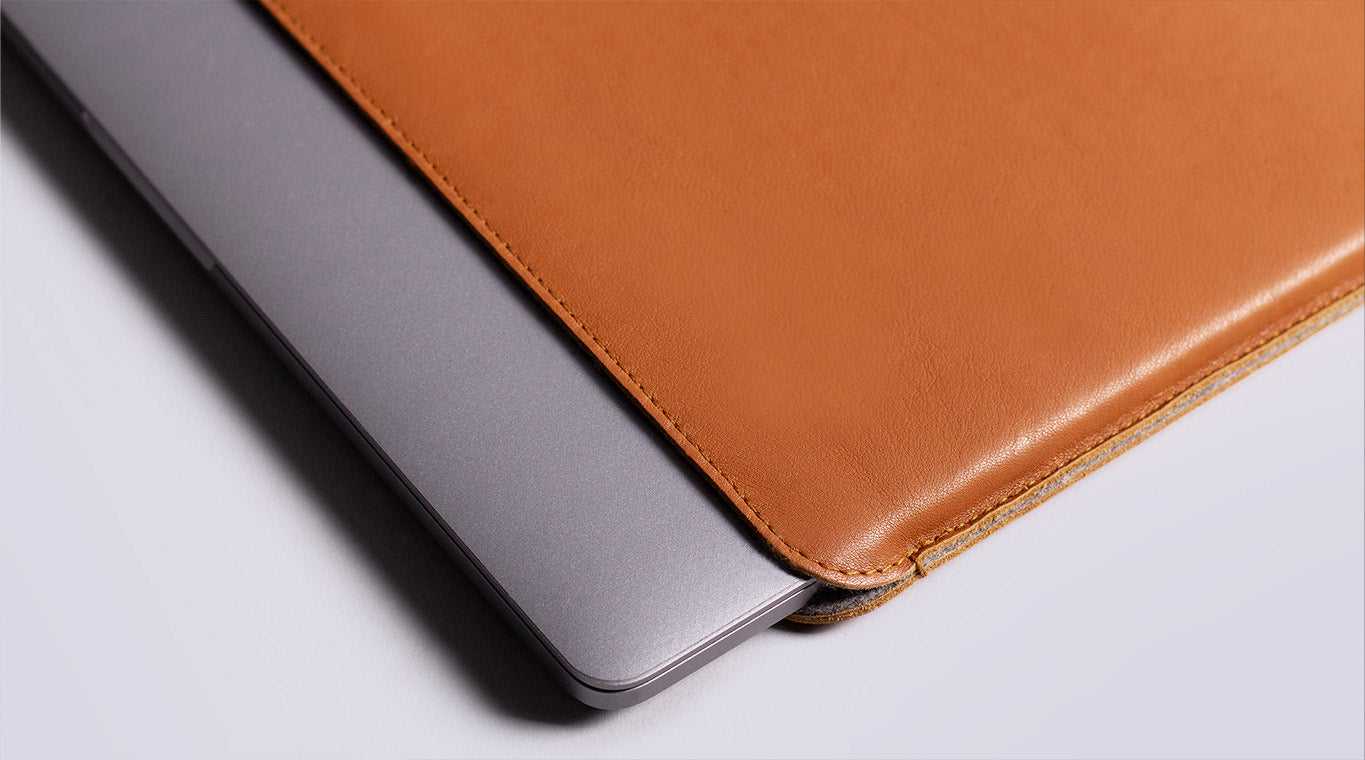 Slim Leather Macbook Sleeve
Our Slim leather sleeve is our bestseller for a good reason. Is simple, good looking and does its job perfectly, carry your MacBook in-style. 
It is our slimmest MacBook Sleeve yet.
The Slimmest Leather Macbook case
Our MacBook Case has been designed to fit like a glove and comes in a range of different colours and sizes.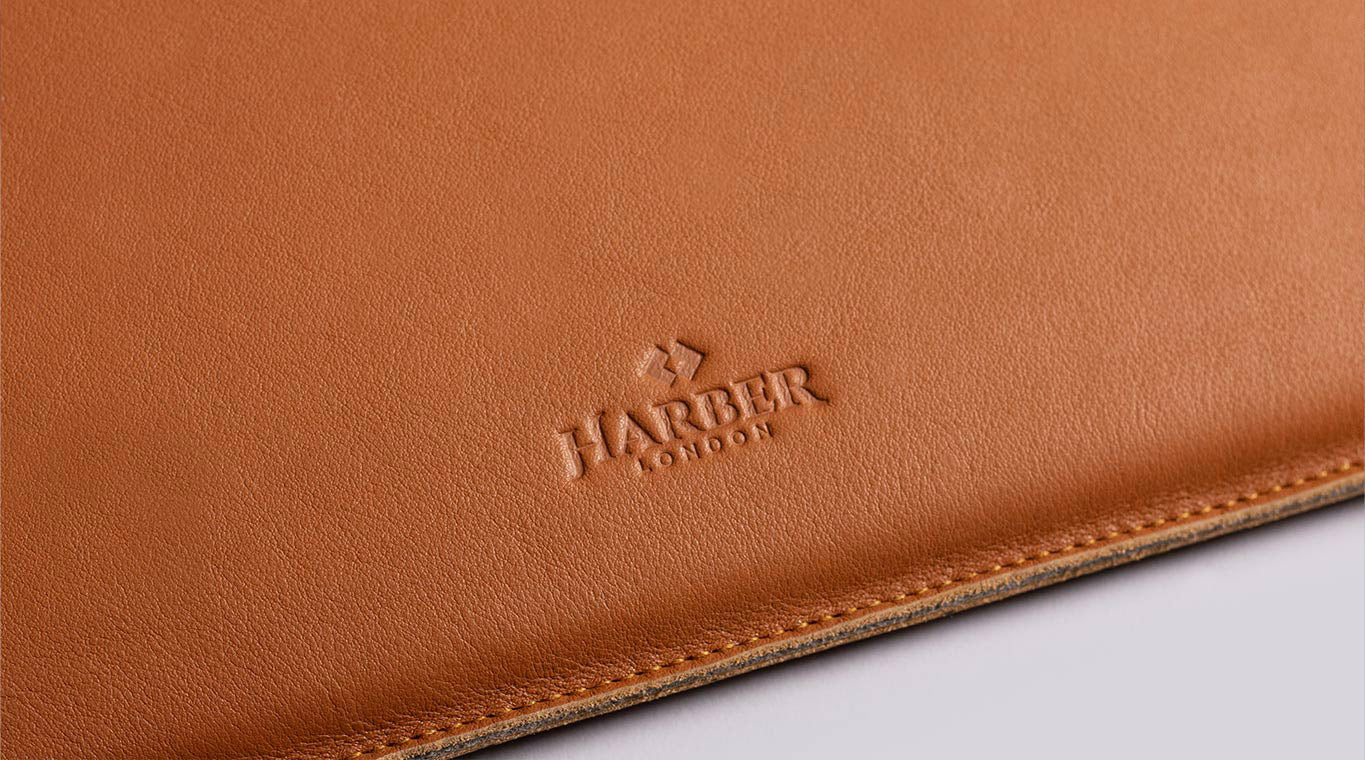 Macbook Sleeve Designed in Uk
The wool felt lining provides excellent padding while keeping your laptop safe from bumps and scratches, all in a slim fashion.
Our Slim MacBook Sleeve's understated design provides you with a sporty and elegant look without sacrificing its functionality and usability.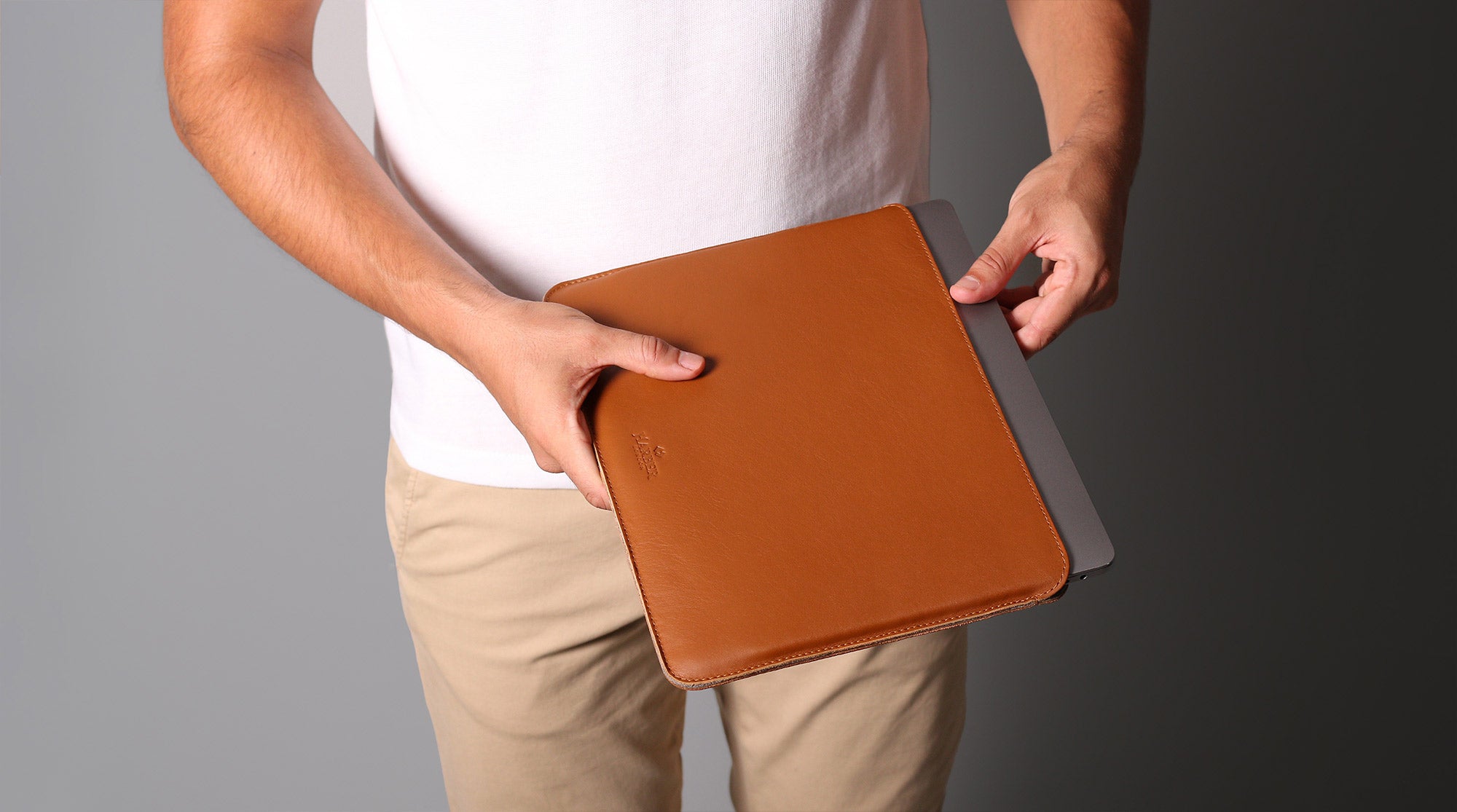 High quality. Snug fit. Good value. Just what I wanted.
Excellent Case
I recently purchased a Slim Leather MacBook Sleeve Case and I must say, I am extremely impressed with its quality and functionality. This case has exceeded my expectations in every way possible.
First and foremost, the slim design of this sleeve case is perfect for my 14 inch MacBook Pro. It fits like a glove and adds minimal bulk to my laptop, allowing me to easily slip it into my bag without any hassle. The leather material used is of top-notch quality, giving it a luxurious and sophisticated look. The stitching is impeccable, ensuring durability and longevity.
One of the standout features of this sleeve case is its excellent protection. The soft interior lining provides a cushioned and scratch-free environment for my MacBook, keeping it safe from any accidental bumps or scratches. The leather exterior acts as an additional layer of protection, shielding my laptop from dust, dirt, and minor spills. I feel confident that my MacBook is well-protected whenever it is inside this case.
Another aspect that I appreciate about this sleeve case is its practicality. It features a convenient magnetic closure that securely holds my MacBook in place, preventing it from slipping out. The slim design also allows me to use it as a standalone case, providing easy access to my laptop whenever I need it. Additionally, the case has a small pocket on the front, which is perfect for storing small accessories such as a charger or earphones.
The attention to detail in this sleeve case is truly remarkable. The stitching is not only aesthetically pleasing but also reinforces the overall structure of the case. The precise cutouts provide easy access to all ports and buttons, allowing me to use my MacBook without any hindrance. The overall craftsmanship of this case is exceptional, making it a stylish and functional accessory for my MacBook.
In conclusion, the Slim Leather MacBook Sleeve Case is a fantastic investment for anyone looking to protect their MacBook in style. Its slim design, high-quality leather material, and excellent protection make it a standout choice among other sleeve cases in the market. I highly recommend this case to anyone who wants to add a touch of elegance and practicality to their MacBook.