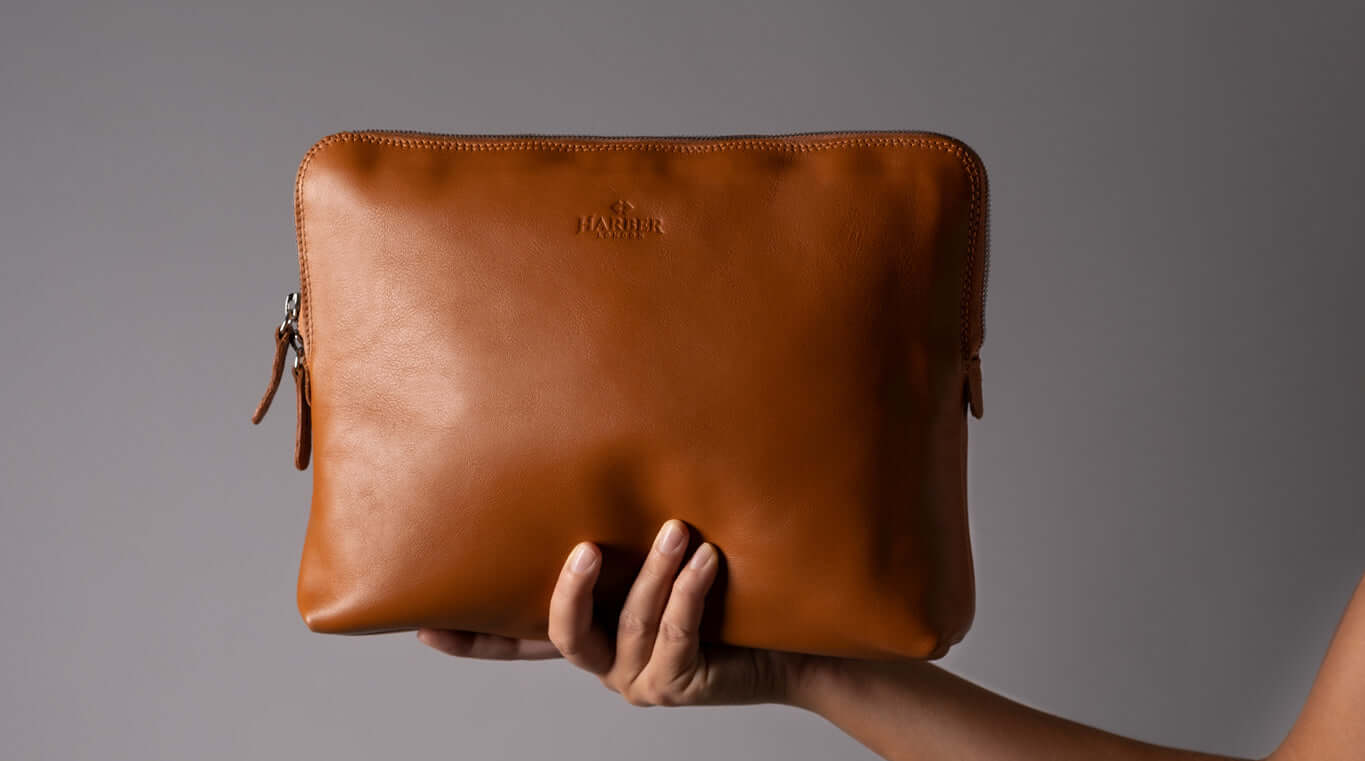 Leather Carry All iPad folio Case
The iPad Folio is the perfect sleeve to help you carry your tablet, phone, cards, cables and even magazines around. 
It perfectly fits your iPad with a Smart/Magic Cover or Keyboard attached. The built-in pocket has a slot for a pen, stylus or even an Apple Pencil. 
iPad Folio for keyboard case
Constructed from a single piece of leather with a tuck-in design that keeps your iPad free from bumps and scratches.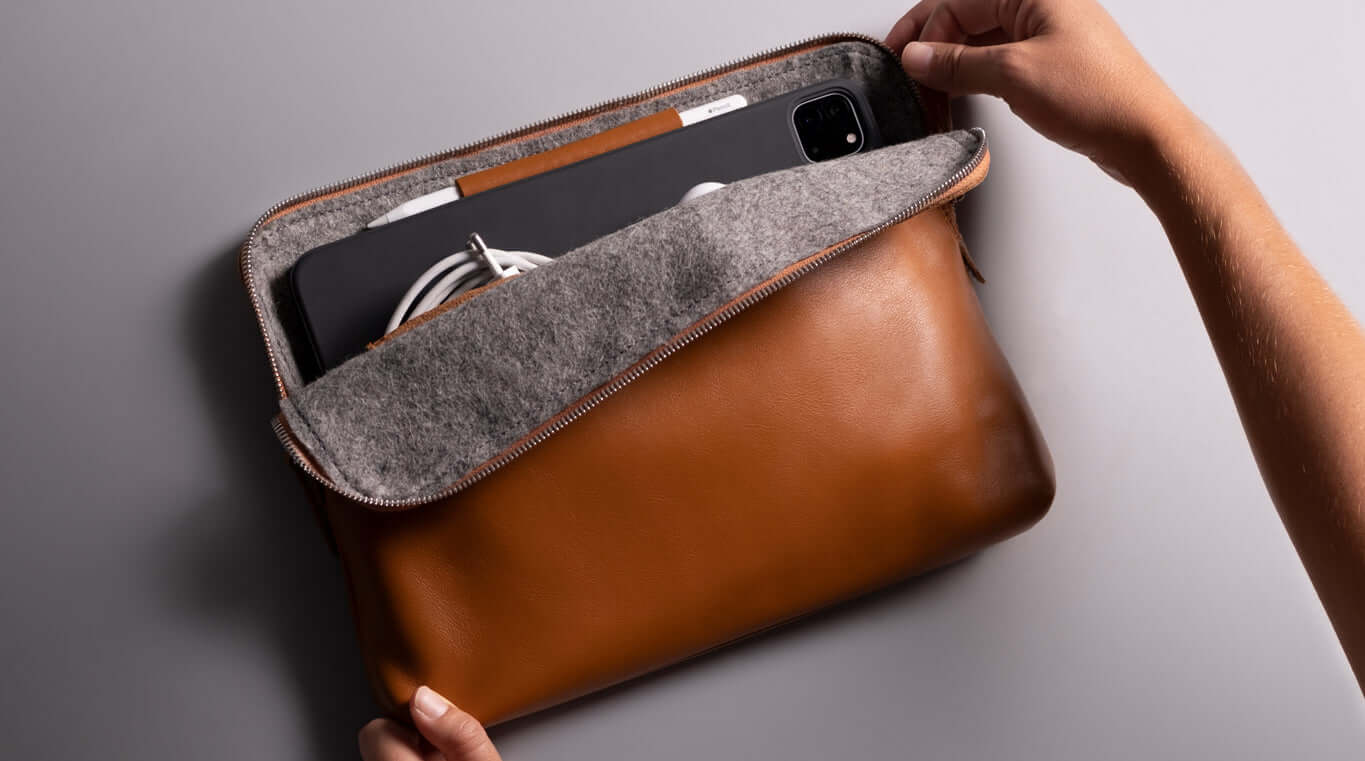 iPad Folio sleeve designed in UK
The "Relaxed Fit" design, makes the iPad Folio more roomy, while keeping it all gently wrapped in premium leather and soft wool felt. 
Two convenient hidden pockets inside help you keep your small every day carry together.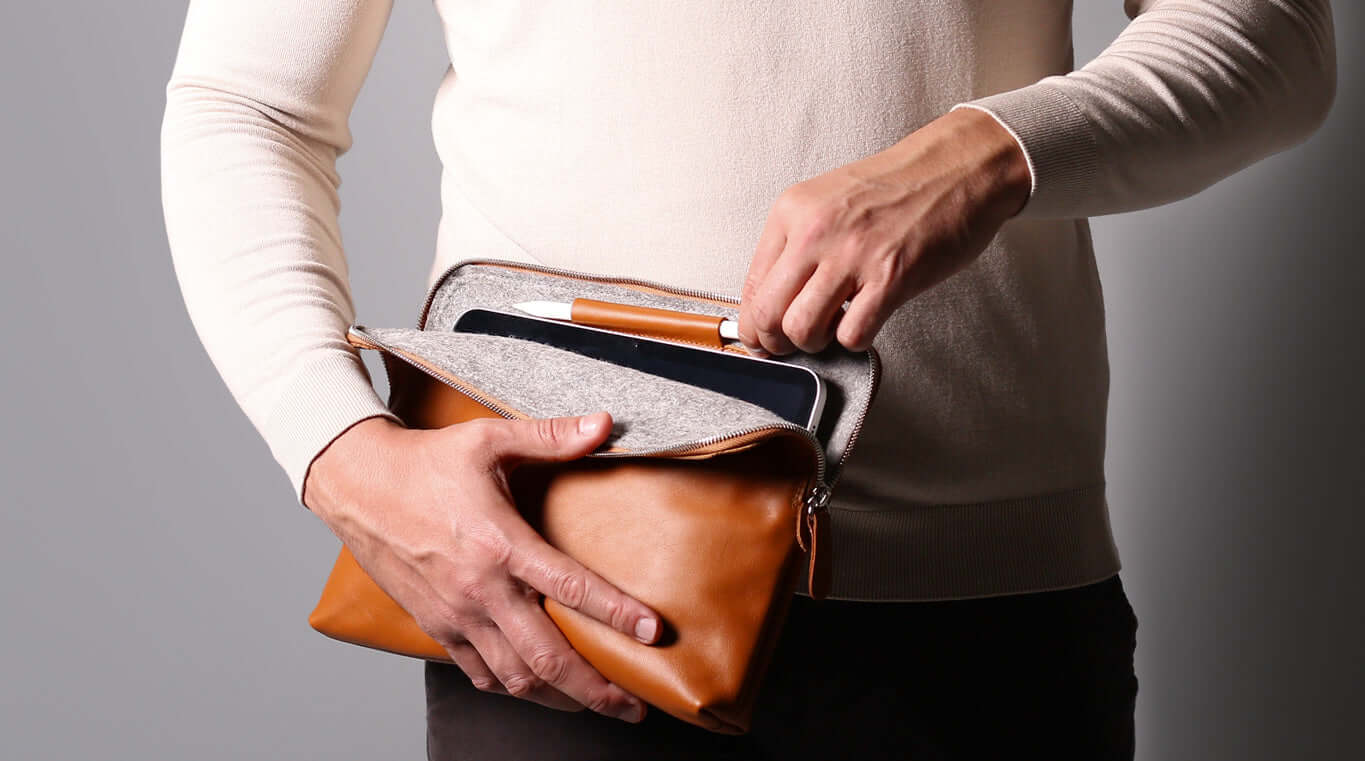 Great with few tweaks to make it perfect.
The leather is great and smooth which is a big deal for me, the zipper are very good and smooth on the edges. Not perfect but very good zippers.
The case caries my iPhone, iPad & a notebook perfectly without adding unnecessary bulk to it.
The color (tan) is perfect and as shown on the pictures mines the shinning.
Shipping was through FedEx which is fast.
The inner is in Wool felt which was smooth on the devices. However, you might find some stuck on your table screen protector, like a one or two. In my opinion of the add a microfiber instead of wool as an option would be much better.
Beautiful handcrafted products
We placed a large corporate order of the iPad folios and watch straps, they arrived quickly in the US and in beautiful packaging. The products were so nice and had exceptional craftsmanship and detail. I ordered a few to many of the watch straps and needed to return them. The customer support team was so fast to respond and helpful in guiding me with the return process. I would definitely recommend Harber London for beautifully handcrafted products and amazing customer service! Thank you!