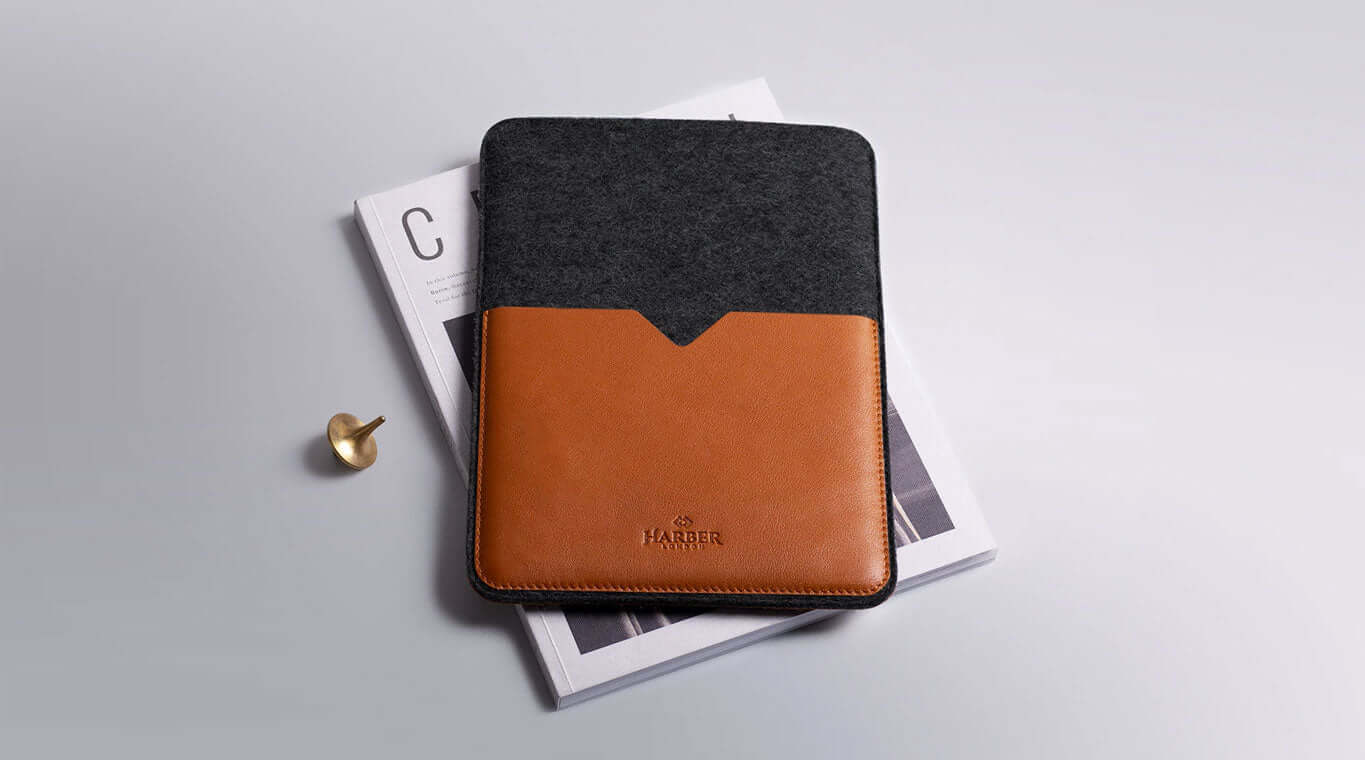 Leather Black iPad case
Our Black Edition has been designed to enhance the contrast between our dense black wool felt and the rich colour tones of our leather. 
Wool felt leather cover
Made with minimal stitching, our dense wool felt and leather cover will provide you with a sporty and elegant look without sacrificing its functionality and usability.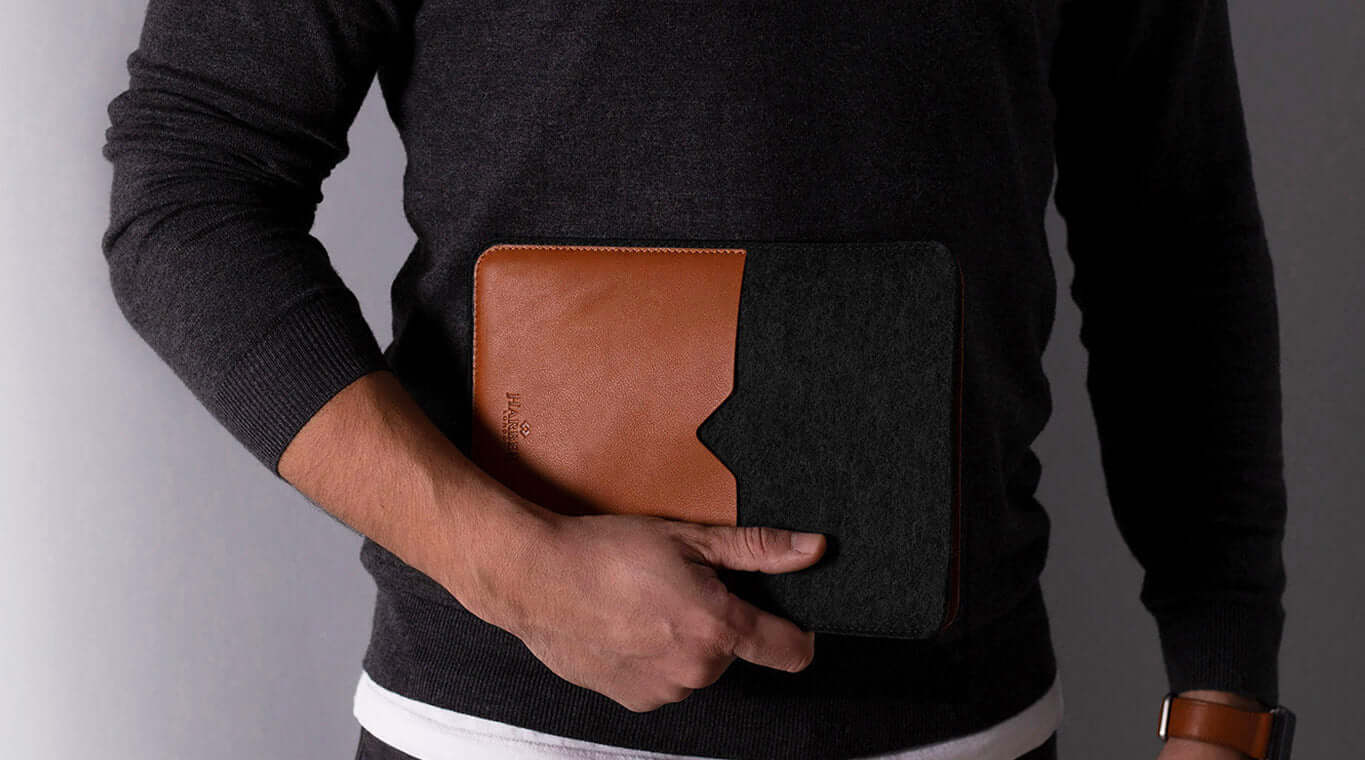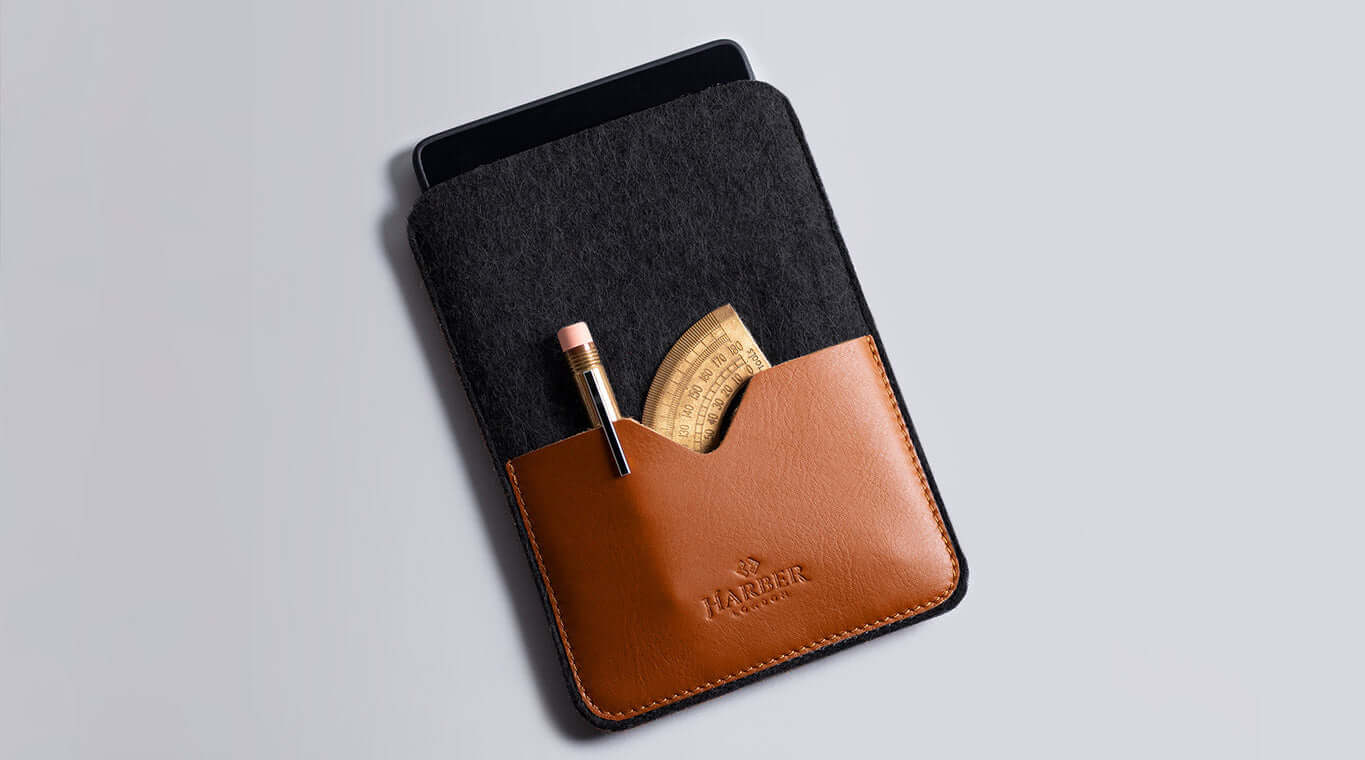 Black iPad case designed in UK
The front leather pocket allows you to store a small notepad, pens, cords or even your phone. Whatever you may need to carry around with your tablet, we've got you covered. 
Absolutely LOVE
This is my second purchase from Harber London, and the quality of the materials and craftsmanship does not disappoint. Unlike another reviewer, I find the fit for my iPad Mini to be spot on, perfect, for my taste. I will be back for more products soon!
Great quality but very snug
Happy with it but is quite tight around the iPad. Not sure why as I got the correct size - hopefully it will loosen over time. Probably would order a size up in future.