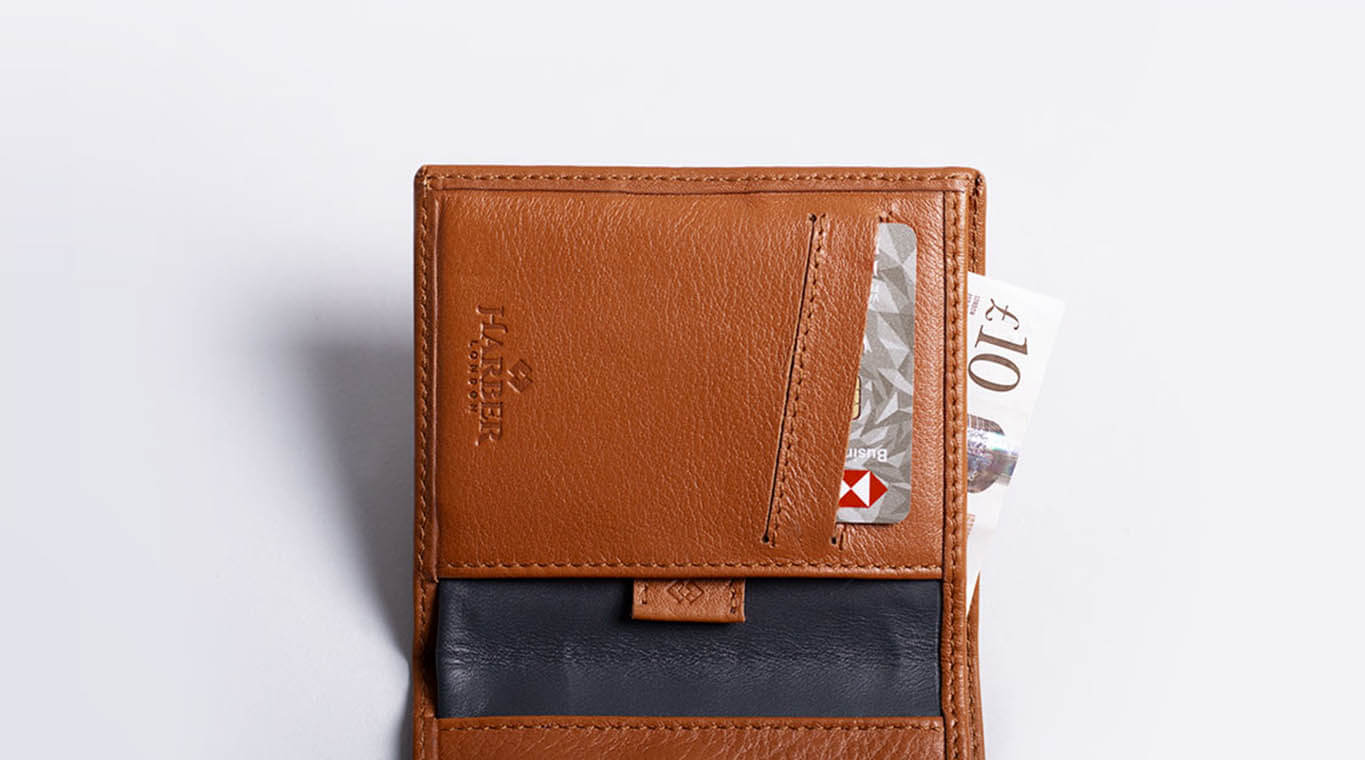 Slim zip wallet design
Introducing our new Super Slim Leather Zip Bifold Wallet with RFID blocking protection. Anti-skimming protection for contactless credit cards & ID cards.
Zip Wallet with RFID protection
Designed to be simple, functional, secure and to eliminate bulky pockets.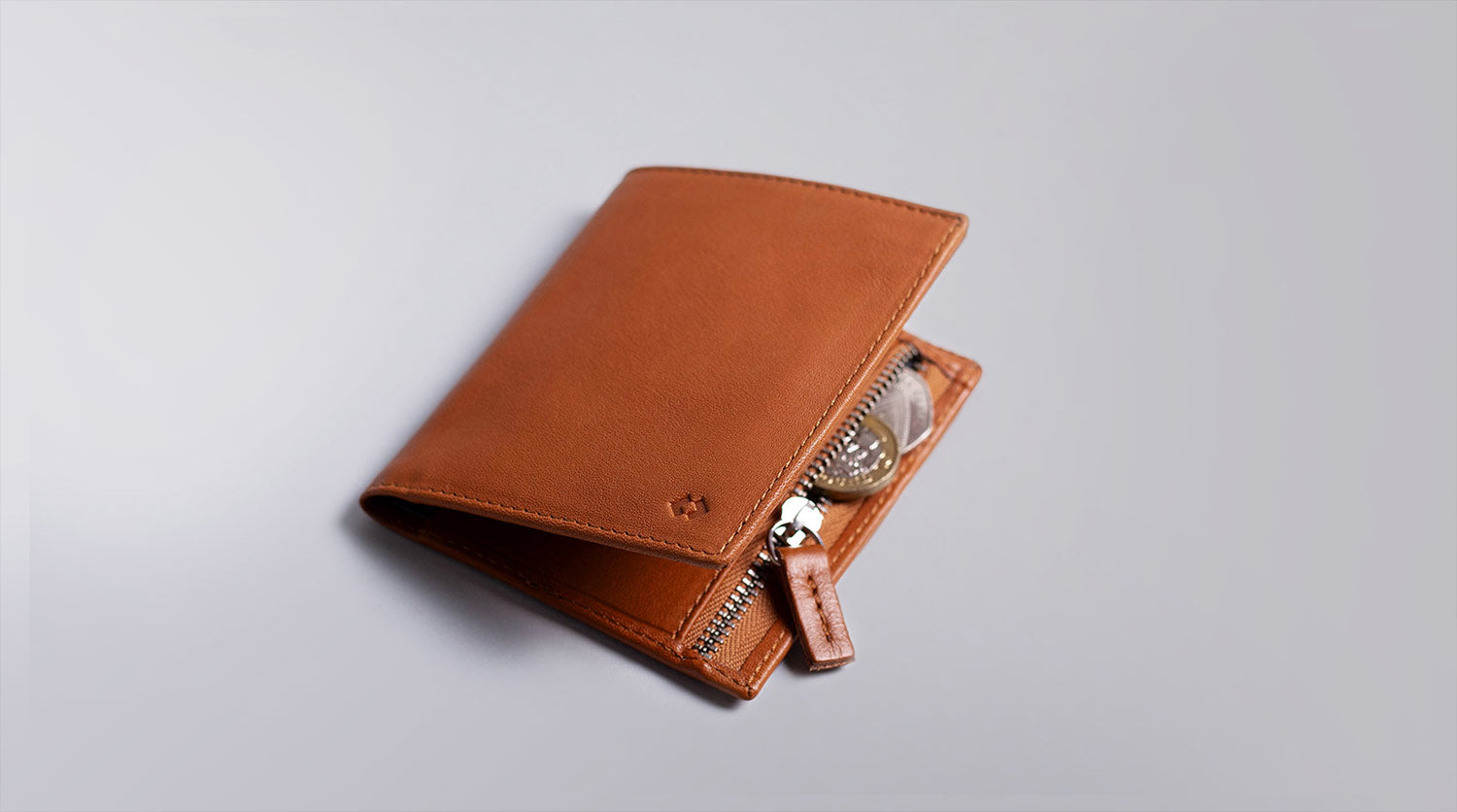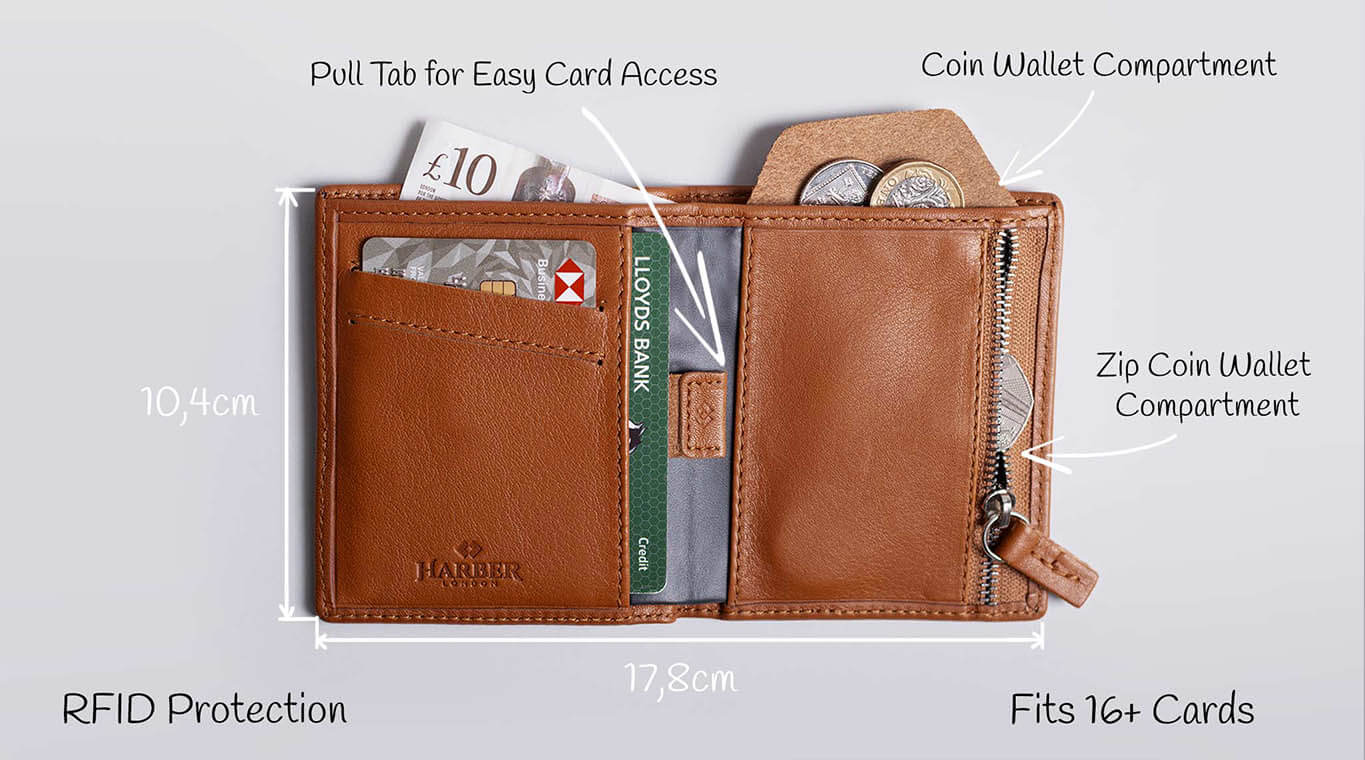 The perfect zip wallet for men
The slim design's Zip pockets is great for keeping all those coins under control and will allow you to easily snug 4-8 cards in the front pockets, plus 4-8 cards more into the credit card/ID inner compartments and notes.
Zip Wallet Designed In UK
With hidden compartments inside to help you stay organised and slim down your pockets. Handcrafted with Premium Full Grain Leather in Spain.
New Harber wallet
Overall, I am pleased - good quality, mostly works well.
My only complaint is the web site states: "Fits most currencies, Pounds, Euros, Dollars." Mine barely fits US currency - I have to jam it in and the bills frequently bend or fold when I do. Another 0.5 cm would have made a large different in how the US bills fit into it.
Great! Just as I wanted :)