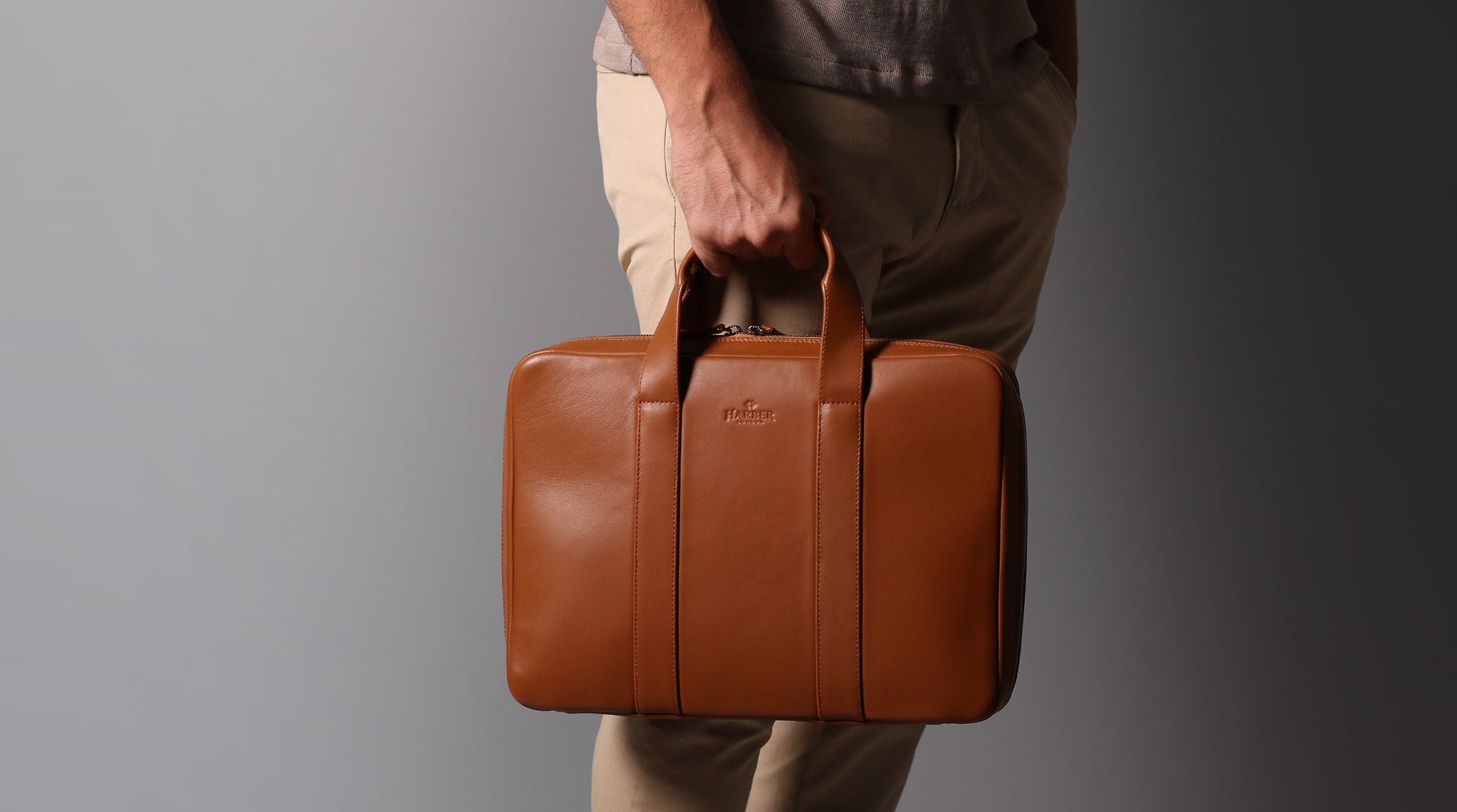 Premium Leather Briefcase that ages beautifully
Our Laptop Briefcase is handcrafted with Premium Full-Grain Leather that ages with character, adding personality and a timeless touch as it wears out.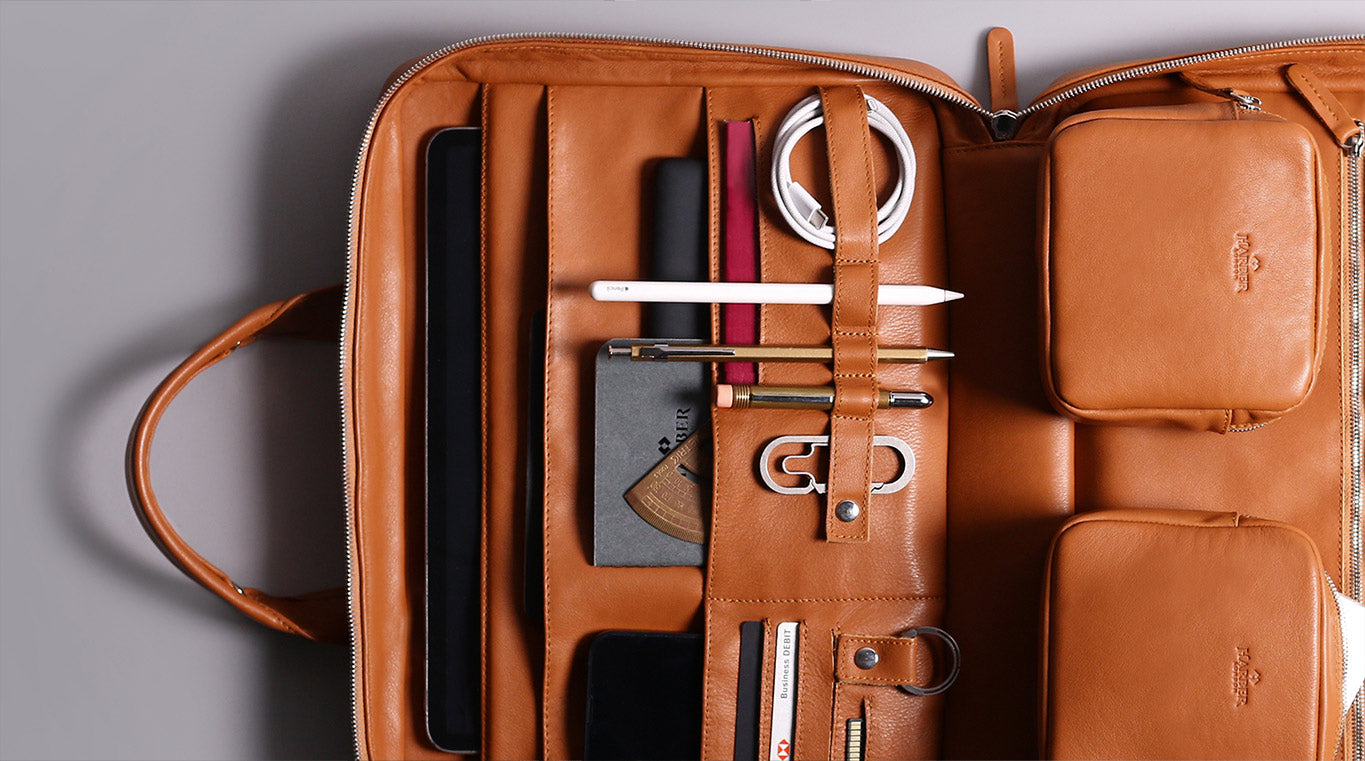 Our Laptop Briefcase is designed for 13"/14" Laptops or 15"/16" laptops
Fits 13" / 16" MacBook Pro as well as Surface, ThinkPad, Dell XPS and other popular laptop brands.
Our Laptop Briefcase fits iPad Pro 12.9" tablets
Fits all iPad Pro models with their covers attached, from the iPad Pro 12.9" to the smaller versions as well as other popular tablet brands.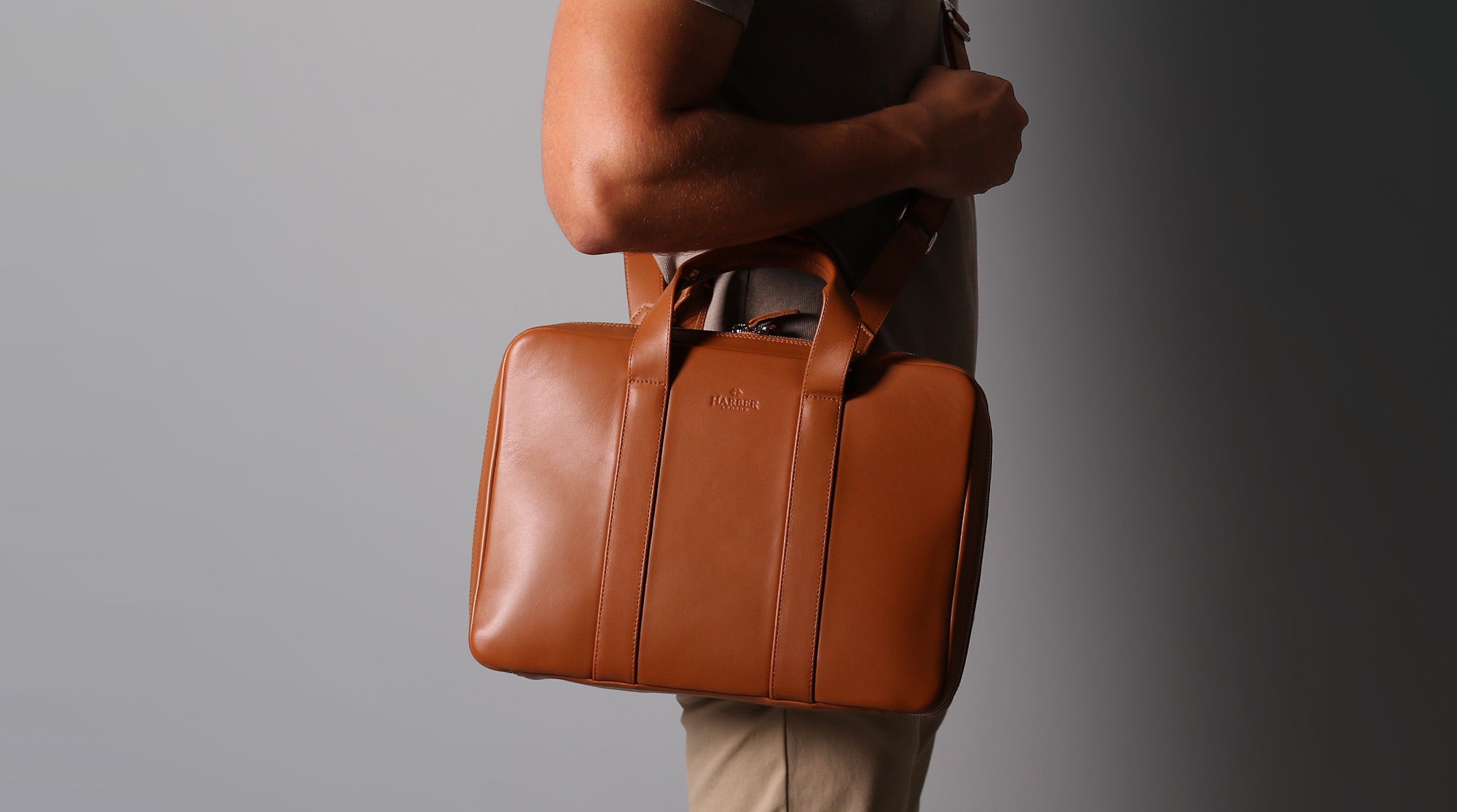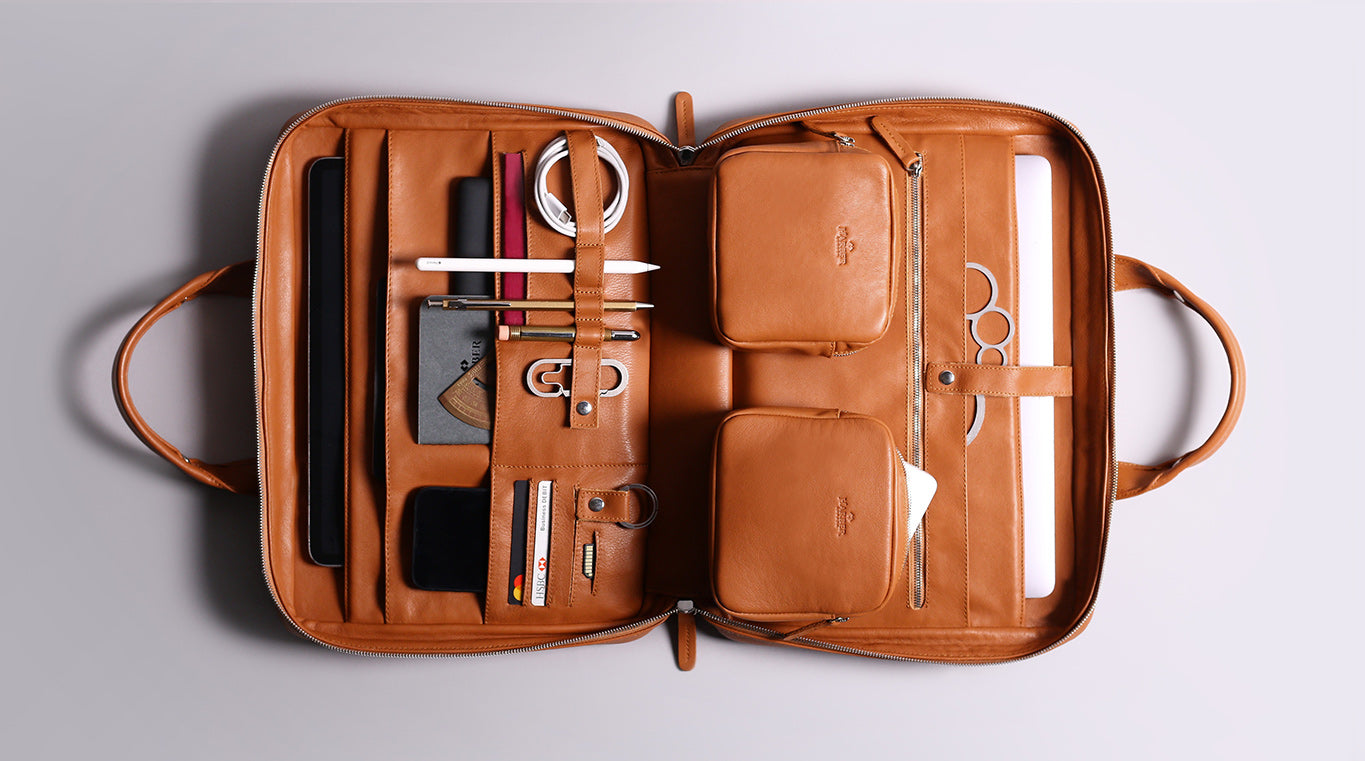 Keep it all tidy inside your briefcase
Carry all your cords, pens and notebooks well organised inside the briefcase. Say good bye to the carry chaos and keep it all neat and tidy.
The Perfect Gentleman's Bag
The leather is soft and beautiful on the outside. Smooth enough to fondle, but let's not get carried away. Inside are enough pockets and hoops and zippers and nooks and crannies to allow for the technological necessities of modern business to be properly stowed. Should you need more places to put things, the two removable, magnetic pockets can be added. Overall, this is a civilized bag for gentlemen who are both industrious and fastidious.